Starting July 1, beyerdynamic is offering its top model headset, the HS 800 Digital, at a special "exhibition price" of $799, which is $140 below the MSRP of $939. This offer is valid until July 29, the last day of the EAA AirVenture in Oshkosh.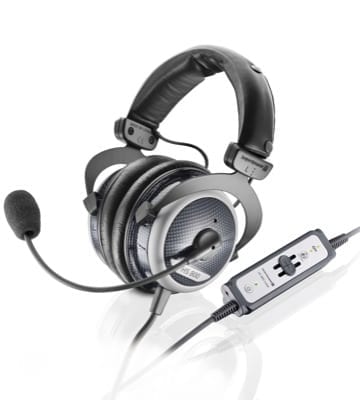 Like every year at AirVenture, there are "Show Specials" available to those who attend the weeklong event in Oshkosh. beyerdynamic is making this year's "Show Special" available to everyone even if they do not attend the airshow. If you are going to the show, the beyerdynamic booth #3017 in Hangar C will provide the complete line of aviation headsets for demonstration and purchasing. This includes the passive models HS 200, HS 400 and the flagship HS 800 Digital.
The HS 800 Digital features fully Digital Adaptive Noise Reduction (DANR). The adaption to different noise environments is continuous and automatic without any manual keystrokes.
Customers visiting the company's website will find the MANUFAKTUR, an online configurator where they can create their own headset design. For the housing there are designs available such as black piano lacquer, basalt black metallic or burl wood. The leather of the headband pad is either black or brown. Decorative metal rings and aluminium yokes can be anodized in many colors according to customer's request. For a small fee, a line of text can be lasered on the yoke. After placing an order in the online shop, beyerdynamic will handcraft this individual headset according to customer's request in Heilbronn, Germany.
For more information: North-America.beyerdynamic.com
People who read this article also read articles on airparks, airshow, airshows, avgas, aviation fuel, aviation news, aircraft owner, avionics, buy a plane, FAA, fly-in, flying, general aviation, learn to fly, pilots, Light-Sport Aircraft, LSA, and Sport Pilot.