IMC Radio's "Plane Talk," a live-streaming aviation internet radio talk show sponsored by the IMC Club International, will be broadcasting four two-hour shows live from its remote studio at the 2012 International 99s Conference in Providence, Rhode Island, starting July 11 and continuing through July 14.
The live broadcasts will be from 2 p.m. to 4 p.m (EST) on the Spreaker radio platform.
Listeners can interact with the hosts, Jon Roberts, Derek Lagasse and Radek Wyrzykowski, and their guests by commenting in the show's live "online chats" which are opened while the show is broadcasting. Or you can stop by their studio and say hello.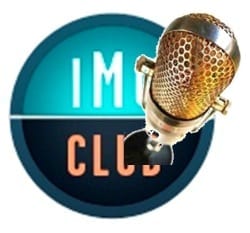 After starting its regular broadcasts in November of last year, IMC Radio quickly became one of the most popular stations in the entertainment/talk category on "Spreaker Web Radio," its main internet radio stream provider, according to officials. After 50 episodes "Plane Talk," the show has more than 2,500 followers, and has been tuned into by more than 24,000 listeners.
Plane Talk is also available as a podcast on iTunes and other internet media.
"We look forward to IMC Club International broadcasting live from The Ninety-Nines International Conference! Thank you for providing the opportunity to introduce women pilots from around the world to the pilot community," said Glenna Blackwell, 2012 International Conference Co-Chair.
The Ninety-Nines is an historic organization begun in 1929 that has met annually for the past 82 years for an International Conference. More than 300 members and guests will gather at the Marriott in Providence, Rhode Island. During the conference numerous enrichment sessions will be held, including the adventures of keynote speaker Lieutenant Colonel Graham Buschor, survivor of the "Perfect Storm."
"These are going to be our best Plane Talk broadcasts to date," said co-host Jon Roberts. "The Ninety-Nines is an organization of women pilots that promotes the advancement of aviation while honoring history and sharing a passion for flight. We are going to bring a small slice of it right to our listeners around the world."
To listen to the broadcasts, click here or go to the official IMC Club International web page and  click on the Radio Icon on the top of the page.
People who read this article also read articles on airparks, airshow, airshows, avgas, aviation fuel, aviation news, aircraft owner, avionics, buy a plane, FAA, fly-in, flying, general aviation, learn to fly, pilots, Light-Sport Aircraft, LSA, and Sport Pilot.