OSHKOSH — The SR305-230E, which powers Cessna's new Turbo 182 NXT, will have a 2,400 time before overhaul, with no full power restrictions, company official reported at AirVenture. The engine, capable of burning Jet-A, Jet-A1, TS-1 or No. 3 fuel, will produce its full 230 horsepower up to 10,000 feet and will still produce 180 horsepower up to 20,000 feet.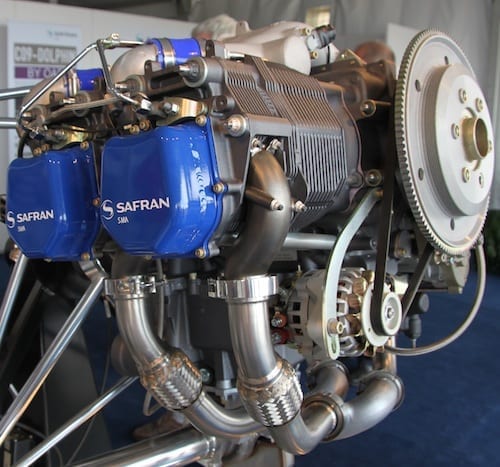 "We are seeing a fuel savings of more than 30% on the SMA-powered 182," said Thierry Hurtes, chairman and CEO of SMA at a press briefing on Tuesday morning.
SMA has also signed an agreement with Lycoming Engines to provide support for SMA engines worldwide.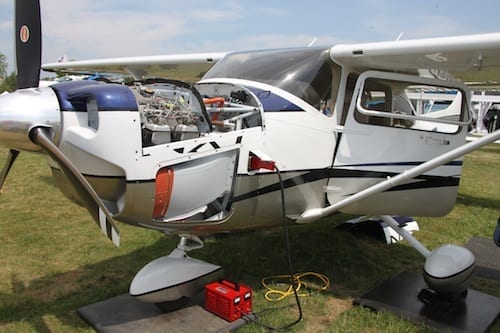 "The SR305-230E on the Cessna 182 NXT can be serviced, like avgas-powered aircraft, through the extensive Cessna and Lycoming maintenance network," continued Hurtes.
The "Dash-E" model, which was certified in April 2011, replaces the Dash-1 model. But Hurtes took great effort to say the 40+ Dash-1 engine operators will not be abandoned. "We will continue to support our Dash-1 customers."
SMA will focus on Cessna's progress with the 182 NXT as it seeks certification while also courting other OEMs, he added.