OSHKOSH — Today at AirVenture, Eclipse Aerospace unveiled the Eclipse jet it is donating to the Veteran's Airlift Command (VAC).
An anonymous patron, deeply touched by the compassionate and unparalleled selflessness of the volunteer aircraft owners and pilots who donate their aircraft and time to transport wounded troops and their families to facilities throughout the country, donated the aircraft, according to Eclipse officials.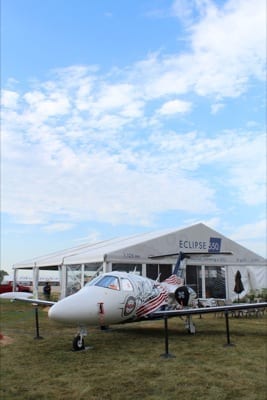 Eclipse Aerospace also committed to contributing over $500,000 towards converting the aircraft.
The "Hero's Total Eclipse" was presented to General Richard B. Myers, Retired, Honorary Vice Chairman of the National Advisory Board of the Veterans Airlift Command, during a brief ceremony at the airshow. General Myers retired as the 15th Chairman of the Joint Chiefs of Staff on Oct. 1, 2005, where he served as the principal military advisor to the President, the Secretary of Defense and the National Security Council.
"Taking care of our wounded troops is a top priority of this country and now with the VAC's very own "Hero's Total Eclipse," our wounded soldiers will be able to travel with their families in comfort to receive the care they need," he said.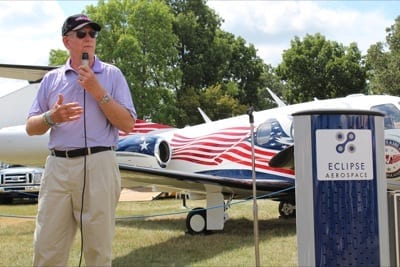 "The VAC is one of the greatest organizations we have heard of with regards to supporting our returning troops," stated Mason Holland, Chairman and CEO of Eclipse Aerospace. "In this time when our country has called upon our troops to make the sacrifices they have for our freedom and safety, it was easy for Eclipse Aerospace to do its part for them as they return home. It is a privilege and honor to be to giving our troops and their families a lift.