OSHKOSH — Showcased at the Zenith Aircraft exhibit at this week's AirVenture is a scratch-built Zenith CH 701 that has a jet fuel starter from an A-7 Corsair hanging out front. I asked co-builder Scott Ehni, "Why?"
"Well, I have an idea for a new airplane, and I wanted to get some building experience before I start my design," noted Ehni, who is from Trinity, Texas. "Plus, I got the motor for just $2,500."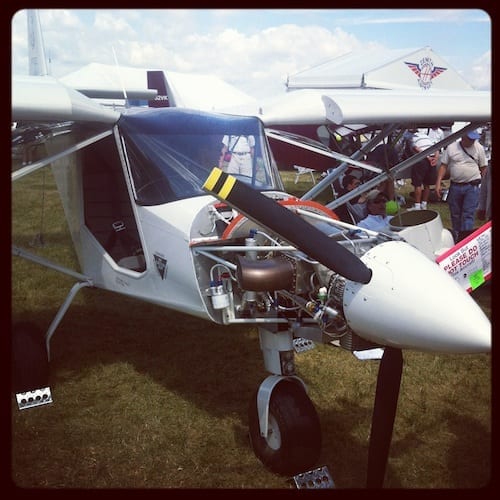 Ehni and co-builder Kary McCord flush-riveted the plane. "With an engine burning as much fuel as this, we need all the drag-reduction we can get," said McCord.
As I sat in the cockpit, I noticed there was no discernible throttle control. "Power is adjusted by controlling the fuel flow using this rocker switch," said McCord, pointing to a switch on the center-placed control stick. He added the plane cruises at 80 mph while burning 11-13 gph.
"Once started, the engine burns 9 gph," continued McCord. "So we don't sit on the ground too long. Takeoff at 18 gph, climb at 16 gph and cruise at 11-13 gph."
Ehni and McCord have about 75 hours on the plane and are amazed at the interest people have shown them.