Lewis University flight instructor and 2010 alumnus Leif Holmstrand recently returned from launching the aviation dreams of 15 high school students enrolled in the Legacy Flight Academy in Tuskegee, Ala. The two-week program was held at Moton Field, Ala., the initial flight training location for the Tuskegee Airman.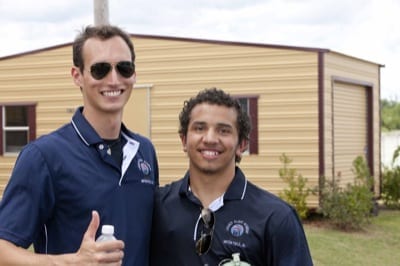 "Of the 12 volunteer flight and ground instructors, Leif was one of the most influential to the program. He was committed to helping a student to do his first solo flight. He was the only student that was able to complete solo flight during the program. Lewis University prepared him well," said Kenyatta Ruffin, director of Legacy Flight Academy and a U.S. Air Force F-16 Pilot.
"Lewis University propelled both of us in our passion for aviation," Ruffin mentioned when speaking of Holmstrand. Ruffin acquired his own passion for flying at Lewis University while attending an Aviation Careers Education (ACE) camp. The camp, sponsored by Lewis University, the Organization of Black Pilots, and the FAA, is similar to the Legacy Flight Academy. Both camps address the underrepresentation of African American pilots in aviation. According to the Legacy Flight Academy, African-Americans represent less than 2% of pilots in the military and commercial airlines.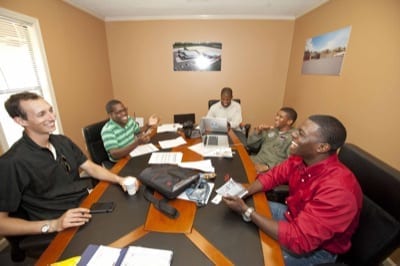 "It was an awesome experience, everyone worked as a team for the benefit of something greater than themselves," Holmstrand said of the Legacy Flight Academy. He said teaching the younger students reignited his own passion for flying. The future Air Force Combat Systems Officer said, "The students' motivation and energy was inspirational."
Holmstrand was also honored to become part of the legacy of the Tuskegee Airman. He plans on joining the Chicago chapter of Tuskeegee Airman, Inc., which is one of the academy's sponsors. He described a newly discovered empathy for the trailblazers after flying on the airstrip they trained on, visiting the remains of their barracks (among other historical sites), and lodging at the nearby Tuskegee University. He repeated a new mantra he learned and saw embodied by all at the academy, "Don't let anyone tell you, 'You can't do it.'"
For more information: LegacyFlightAcademy.org
Lewis University is a Catholic university offering undergraduate and graduate programs to nearly 6,500 traditional and adult students.