A new chapter of the IMC Club has opened at the headquarters of the National Association of Flight Instructors in Kalamazoo, Mich.
The IMC Clubs concept is to bring together IFR-rated pilots who fly in real-world "actual IMC" and provide them an opportunity to share stories, network with the larger pilot community, and gain valuable insights and tips for their IFR flying, club officials said.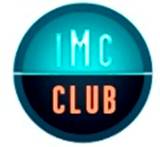 The first meeting of the NAFI/IMC Club group will be held Nov. 7 at 6 p.m.. The NAFI IMC Club Chapter is open to all current, non-current, and future instrument pilots. At the meeting, prospective members will be given the opportunity to interact with IMC Club founder and President Radek Wyrzykowski. IMC Club Meetings provide a forum to highlighting guest speakers and for promoting participation and discussion of IFR flying.
"Sharing your experience through IMC network, helps promote you, and your business, while promoting the continuing education and experience of IFR pilots everywhere," said Jason Blair, the executive director of the National Association of Flight Instructors.
The IMC Club NAFI Chapter is designed to promote proficiency among NAFI Members as well as all IMC Club member pilots worldwide. Every month the chapter will discuss an issue or situation as a group, chapter officials said.
Pilots interested in joining the NAFI IMC Club Chapter can do it by visiting the IMC Club website or the NAFI website. The $3 monthly dues allow access to a Members Only section of the IMC Club website with an interactive knowledge database.