KISSIMMEE, Florida — Stallion 51 Corp. will now offer real-time, real-life Unusual Attitude Training in a specially equipped L-39 turbojet. The new company is identified by the acronym U?T.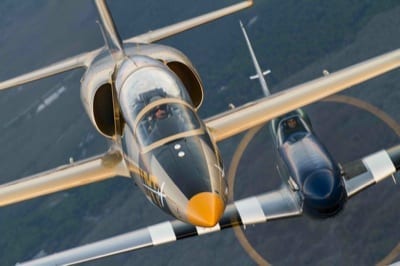 "Our new Upset Prevention and Recovery Training Program definitely raises the bar even higher for pilots who fly for a living and under all types of conditions," said Lee Lauderback, Stallion 51's president. The former chief pilot for golf legend Arnold Palmer noted that the curriculum has been five years in the making. "We now have a comprehensive program that covers all areas of prevention, recognition and recovery from unusual attitudes of flying."
"Every pilot's definition of unusual attitudes is a little different," Lauderback continued. "The FAA defines them as a position in excess of 25° nose up, 10° nose down and 45° of bank angle. However the real life definition is pilot-specific and is based on variations of experience. Addressing those variations is what sets this program apart from simulation or other training. We tailor our instruction specifically to the individual."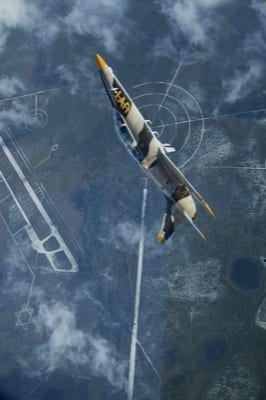 The newly formed U?T Company is located within Stallion 51's facility at the Kissimmee Gateway Airport. Its purpose is to train pilots to recognize and respond accurately and quickly before the situation progresses into one from which they may be unable to recover, company officials explain.
At AvMed, the medical division of Stallion 51, Flight Surgeon (AME) Dr. William Busch, also a U?T instructor pilot, teaches the physiology and aeromedical aspects of spatial disorientation that can cause the onset of unusual attitudes.
"Our curriculum offers pilots insight into when and why physiological sensations are experienced in the upset environment, how to overcome them, and then safely respond," he said. "Flight simulators are very limited in reproducing those disorienting sensations. That is why our program is a safe way to fully realize those sensations and train for appropriate responses."
The U?T L-39 is outfitted with an Electronic Flight Instrument System with the design capability to withstand extreme flight attitudes. The EFIS equipment closely simulates current corporate and executive aircraft cockpit layouts. The U?T L-39 is also equipped with specially-designed onboard cameras that allow for accurate visual and audio debriefs of the training from both inside the cockpit and outside the airplane.
For more information: JetUAT.com