SALT LAKE CITY – Two of the newest TAC Air FBOs, TAC Air Salt Lake City (SLC) and TAC Air Provo (PVU), are now part of the Phillips 66 Aviation-branded dealer network.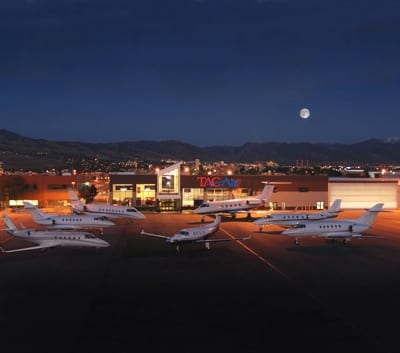 TAC Air acquired the Salt Lake City and Provo FBOs this year, building the general aviation chain to 14 locations, 12 of which are in the Phillips 66 Aviation network and offer the WingPoints Rewards Card program.
Both TAC Air Salt Lake City and Provo offer full services 24/7/365-day. Officials note that TAC Air Salt Lake features a half-million square feet of space in 25 hangars, full of based customers, flight departments and service providers.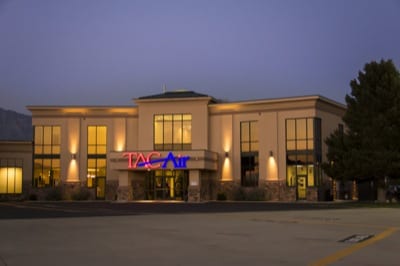 With Utah's 3.5% annual growth during the last five years – more than any state other than oil-laden North Dakota – the Salt Lake Valley FBOs have built reputations as quick-turn specialists to serve the region's growing business aviation needs, according to Phillips 66 Aviation officials. That quick-turn capability complements TAC Air's pilot and passenger amenities, with crew cars, free shuttles, meeting rooms, pilot lounges and theater, officials add.
According to Greg Arnold, President & CEO of TAC Air parent Truman Arnold Companies, the aviation group views its newest acquisition as ideal.
At Salt Lake and Provo, aircraft charter, management, maintenance and sales and brokerage services are provided under the Keystone Aviation brand. TAC Air Company operates Keystone with industry veteran Bill Haberstock at the helm.
For more information: TACAir.com or Phillip66Aviation.com