On the morning of Sunday, Dec. 9, The South Carolina Breakfast Club will be landing at the Greenville Downtown Airport (GMU). They have been traveling to airports, in and right around South Carolina, since 1938, ceasing meetings only during World War II when there were restrictions on aviation fuel.
The club has no dues, no attendance requirements and no bylaws; they have just one rule "Safety First." Breakfast is about $6 a plate and is ready at about 9 am. It's that simple.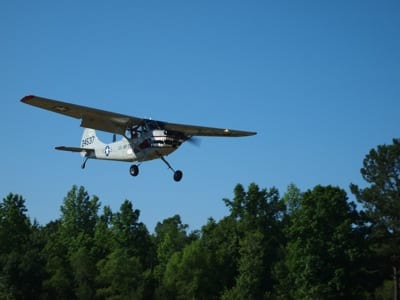 "In 1962, I attended my first meeting at the Anderson County Airport," stated Hank Brown, Owner of Greenville Jet Center. "The club has a tradition of awarding a bouncy ball to the pilot with the worst landing. Well the day I went, there was really bad weather so everyone drove in. Can you believe I got awarded the ball at my first meeting! I guess they didn't like my parking job. I have attended, and even hosted, many over the years and it's just a great bunch of men and women who come together for friendship and to promote an interest in flying. You don't have to be a pilot to attend."
"Club President Gerald Ballard out of Twin Lakes has been president for a very long time and I cannot think of a better person to head this up and represent this crowd. The bowling bag is what he has used for years and years to carry not only the bouncy ball but also gifts for the woman who flew the farthest, a cute little alarm clock, and for the man who flew the farthest, a leather SCBC belt," stated Valerie Anderson, a SCBC member and event photographer.
"Tell everyone who likes aviation to fly in or drive in and join us for a great home cooked southern breakfast with great fellowship," added Steve Sanderson, a SCBC member and the club's current point of contact. "If people just want to come and see all the planes arrive and depart, we will be arriving at the Runway Cafe's apron before 9 and will be leaving around 11. If it's a nice day you could even come to the Runway Cafe for a very early lunch and watch the planes take off! The number of planes that come is very dependent on the weather."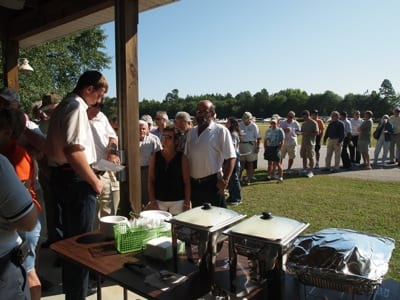 For more information: Flyscbc.com or call 803-446-0214