ROWLETT, Texas – NavWorx reports the successful installations of its Universal Access Transceiver (UAT) delivering the benefits of NextGen air transportation technology to general aviation aircraft. The company's flagship product, the ADS600-B, is a single device that transmits and receives flight data and information services into the cockpit. The ADS600-B is designed to meet the FAA's 2020 mandatory compliance requirements for ADS-B equipage.
 Working in conjunction with NavWorx, ADS-B solutions developer SkyVision Xtreme has been using the ADS600-B in two certified Cessna aircraft, a 182 Skylane and 177 Cardinal, since 2009. SkyVision selected the NavWorx ADS-B device, as it "was the only reasonably priced ADS-B receiver that worked," commented Jeremy Brady of SkyVision. "We have continued our relationship with NavWorx through their development of the ADS600-B transceiver and it is still the only reasonably priced ADS-B In and Out solution on the market. NavWorx has consistently met the challenges of a rapidly evolving technology, which has kept them at the forefront of the ADS-B market." SkyVision has also overseen ADS600-B installations in aircraft ranging from light-sport models to Cessna Citation Ultra jets.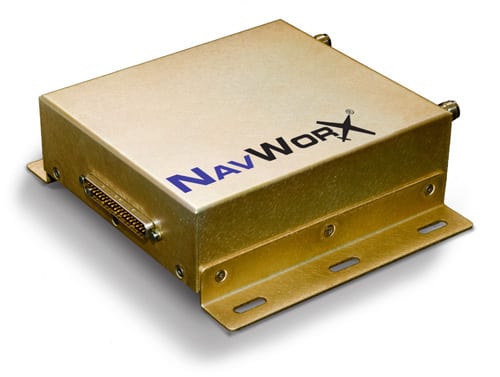 Dennis Sorber of Avionics 1st, has also used the ADS600-B successfully in certified aircraft. Sorber stated, "We have done two provisional installations of the NavWorx ADS600-B in a Cessna Cardinal and a [Beechcraft] A36 Bonanza. They are operating on Aspen Avionics and [Garmin] MX20 displays. Having flown these aircraft in the Dallas area, we find they provide excellent traffic info complete with bearing line."
NavWorx equipment can be installed on both experimental and certified aircraft when it meets "portable installation guidelines." Installations on certified aircraft can be carried out via logbook entry using certified antennas, wiring and circuit breakers per aircraft maintenance manuals. A portable ADS600-B unit is then installed by the owner. SkyVision Xtreme also offers its SkyVision Portable. Complete with ADS600-B, it includes antennas and wiring in a stowable briefcase.
In addition to the ADS600-B, NavWorx offers WxBox, a universally compatible ADS-B In solution.
The ADS600-B is priced at $2,595, TSO certification is expected soon. WxBox, a receive-only ADS-B device, is now priced at $849.
For more information: 888-628-9679 or NavWorx.com