You can now look inside some of history's greatest aircraft with the new ACI Cockpit360º app available from the National Museum of the U.S. Air Force and AeroCapture Images.
The free app features high-definition panoramic photos of more than 20 cockpits from many well-known aircraft on display at the museum, including the B-29 Bockscar that dropped the atomic bomb on Nagasaki, Japan, to end World War II, and the F-4C in which legendary fighter pilot Col. Robin Olds and weapons system officer Lt. Stephen Croker destroyed two MiG-17s in a single day during the Southeast Asia War. Several of the aircraft include multiple "nodes," showing various interior views.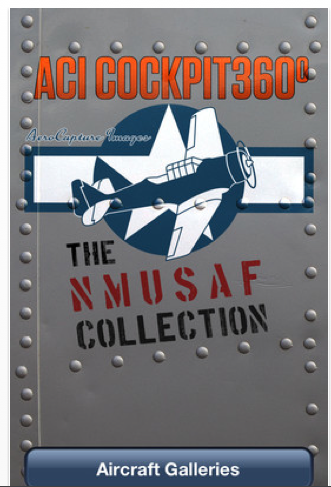 "The museum wanted a way to let people see the interiors of these aircraft without comprising their preservation," said Bryan Carnes, the museum's lead for this project. "We're thrilled to be able to give people a chance to look inside the aircraft and look forward to adding more photos in the future."
The app is currently available for free download from the Apple iTunes store, and a Droid version is planned. In the coming months, the photos also will be added to the museum's interactive 360° virtual tour, which allows users to explore the museum at their leisure through factsheets, supplemental information and educational tools based on the museum's collection.
Museum staff worked with Lyle Jansma of AeroCapture Images to develop the cockpit app. Jansma has created similar apps for other aviation museums.
"First time users of the ACI Cockpit360º app immediately appreciate the intuitive navigation of the full 360° environment," Jansma said. "The entire cockpit can be explored with a touch of the finger or a movement of the handheld device."
According to Jansma, the educational and conservatorial values of this app are also tremendous. Whether you're a pilot, an avid aviation enthusiast or a student of aviation history, the app gives a true sense of being in the cockpit, he said. From a curator's standpoint, the app is an entirely immersive means to experience the aircraft virtually during unlimited visits without any adverse impact to the aircraft.
"Personally, for myself, the most satisfying element is knowing that aviation enthusiasts with limited mobility and access can now have a virtual experience which was once reserved for pilots and aircrew," Jansma said. "Ultimately, this app will help to complement the National Museum of the U.S. Air Force experience for all."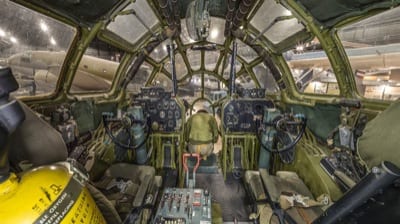 The museum plans to feature additional cockpit photos on the app as time and resources allow.
The National Museum of the United States Air Force is located on Springfield Street, six miles northeast of downtown Dayton, Ohio. It is open seven days a week from 9 a.m. to 5 p.m. (closed Thanksgiving, Christmas and New Year's Day). Admission and parking are free. For more information: NationalMuseum.af.mil.