By DEWITT WHITTINGTON
SUFFOLK, Va. — After a year of planning, the weather along the Mid-East Coast had the last laugh this past weekend. Saturday, May 4, dawned, barely, with a 1,000-foot ceiling and a blustery 15 to 25 mph wind. Dozens of excited volunteers, including a large contingent of Civil Air Patrol cadets, eagerly awaited an anticipated flood of attending aircraft for the Virginia Festival of Flight, which never materialized.
However, some pilots did brave the low ceilings and and constant chilly wind to fly from as far as Massachusetts. A few pilots drove in from hundreds of miles away.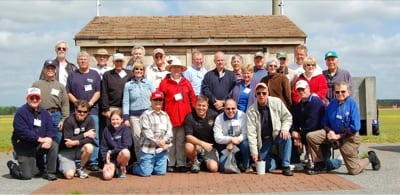 Of special note were the wonderfully organized and executed dual Youth Activity Tents. During both days Youth Activities Chairman Janie Fowler and her volunteers made sure kids and parents got their fill of hands-on, educational projects, including building paper airplanes and paper-tube rockets and other aviation related activities.
Janie said, "This year we could offer the kids the widest range ever of things to build, assemble and fly in addition to electronic flight sims. Plus I got super help from my volunteers."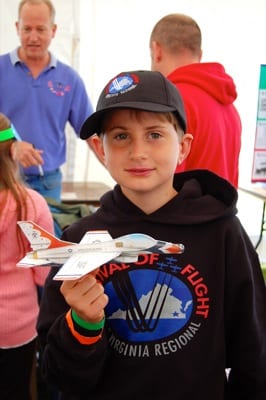 Outside the tents, even with the wind, the kids had a great time with stomp rockets and compressed air/water rockets.
In a "fresh from his experience" forum presentation, Bill Harrelson explained the years of extensive planning and preparation which resulted in his setting a 7,000+ mile world record for distance in his Lancair IV flying non-stop from the Island of Guam to Jacksonville, Florida. Bill is now waiting for his expected official Fédération Aéronautique Internationale recognition.
Grant Williams, a 92-year-old Tuskegee Airman from Newport News, Va., related his experiences and struggles as a black man prior to World War II before becoming part of the now famous Red Tail fighter group.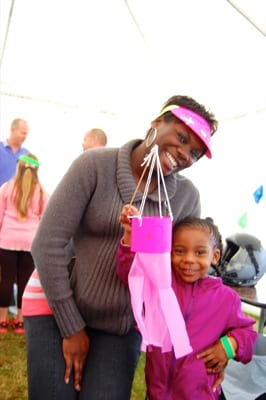 Unfortunately, the for-Wings-credit forum on Saturday afternoon had to be canceled when the Richmond FSDO representative was called away after a  unfortunate fatal crash of an arriving LSA aircraft with two on board just west of the airport. Council President Ray Batton said, "Our hearts and prayers go out to the family that lost loved ones on their way to our event."
A new addition this year was a barnstormer style airshow flown by Kirk Wicker with Jane Wicker, a wing walker. Her performance was a crowd pleaser, as well as a great draw, even considering the not so perfect weather.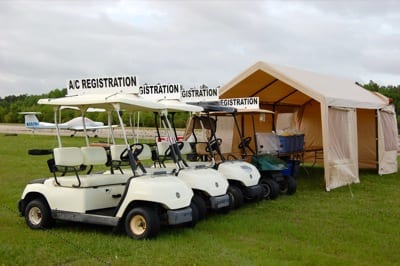 For the first time the fly-in featured a Motorcycle and Car Show. Twenty-five cars and two motorcycles arrived on Saturday to the enjoyment of many. And, happily, there were a record number of RV and airplane campers as more people heard about the close-in campsites, some with electricity.
The Rally Adventure triangular course timed flights and Young Eagle Rally fell victim to the onslaught of the weather and were canceled.
The 16th year for the Virginia Festival of Flight had been widely advertised in the area through radio, newspaper, and billboards. For the first time a radio station broadcast from the field on Saturday. The aviation world was invited through multiple aviation magazine ads and wide spread web listings. But none of this could counter the unfavorable weather. There is no doubt that a change of date for the 2014 Festival of Flight will be a hot topic of discussion at the fly-in review meeting June 1, but it is likely the date will remain at the published April 26-27, 2014.
For more information: VirginiaFlyIn.org