For pilots flying to Alaska for the first time, Mike Kincaid warns about the "Moose-spiral."
"There's is plenty to see when flying in Alaska, but remember to always fly the airplane instead of focusing on that giant moose or bear on the tundra," he advises. "The 'Moose-spiral' has killed plenty of pilots."
Unfortunately, Kincaid knows this first-hand, having retired from a career with the Alaska Department of Public Safety as a trooper/pilot, where he served in the King Salmon, Glennallen, Fairbanks, Bethel and Palmer Posts.
During those two decades — "which included pulling bodies from wrecked airplanes," he said — he saw the biggest mistakes pilots make in Alaska flying: "Pushing the weather; flying overloaded airplanes; operating into and from too short of strips for the pilot and/or the airplane; getting lost and running out of fuel; flying into mountains due to being unfamiliar with the area; and the 'Moose-spirals' — losing control of the airplane at low altitude while looking at wildlife."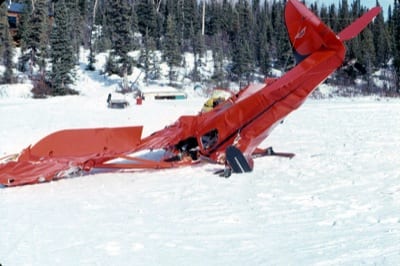 His advice is to get some instruction from an experienced Alaskan backcountry CFI.
"Also, be prepared for the worst weather and expect to be delayed waiting for it to improve," he said. "Don't get in a hurry to get home when the weather is bad."
Kincaid was introduced to Alaska flying in 1972 by legendary bush pilot Don Sheldon. "Don became my mentor into the world of flying," he noted.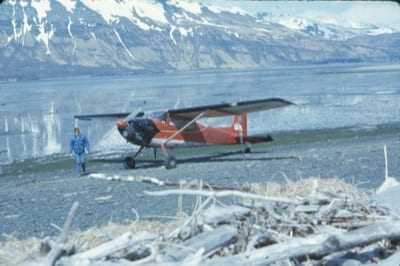 He got his ticket four years later, in 1976, and since then has logged "just shy" of 10,000 hours. A CFII and FAA-Designated Pilot Examiner, he began teaching seaplane flying in the 1980s when he operated from the float pond at Fairbanks International Airport.
After retiring from the Alaska Department of Public Safety, he went on to operate a flight school and Part 135 operation, then began his own seaplane operation in Coeur D'Alene, Idaho.
He is also the author of the Jack Blake Alaska adventure book series, which includes "Alaska Justice" and "Alaska and Beyond." He's also written "Seaplane Basics," to help students prepare for the single-engine seaplane rating.
Along with his writing and instructing, Kincaid has flown as a stunt pilot in two movies, most recently for "The Frozen Ground," as a stunt double for John Cusack and Nicolas Cage. The movie is due out later this year.
With his vast experience flying in Alaska, Kincaid notes that pilots should take plenty of survival equipment on every flight. There's a list of required equipment that GA pilots must carry, including food for each occupant sufficient to sustain life for two weeks, a first aid kit, a gun, a knife, two boxes of matches, and more. Kincaid advises you to add to that equipment.
He also advises pilots to wear a survival vest packed with what is needed to survive for a few days, including food, a first aid kit, signal flares, and a personal Emergency Locator Transmitter (ELT).
"If you crash, you may not be able to get to the 'camping gear' in the plane, so dress in the plane as you would if you are outside," he said. "That's what you may have if you go down."
"If you crash, you may lucky to escape the wreckage alive," he continued. "The aircraft may then either quickly go up in flames or, as in the case of fellow trooper who died, the airframe may be damaged such that the door to where the camping gear is stowed is no longer accessible."
For more information: AdventurousBooks.com
More resources
The FAA has a website dedicated to flying in Alaska called Fly Alaska Safely On that site are videos, as well as links to a lot of information about flying in Alaska from both the FAA and NavCanada.