Tempest Plus Marketing Group (TPMG) has teamed with Rower Airshows for SUN 'n FUN 2014.
Gary Rower of Rower Airshows is the premier 450-hp Stearman performer in North America, according to Tempest officials.
"Gary combines the skill of 40 years and 20,000+ hours in the cockpit with the grace of a truly classic aircraft, the Stearman, to provide audiences from coast to coast with a show that is dedicated and choreographed
to honor the excellence of the US manned space program," officials said in a prepared release.
Rower is also a Professional Aviation Safety Consultant who developed and managed the Safety Management System for the International Council of Air Shows.
"He knows what it takes to prepare himself and his aircraft for the rigorous demands of an airshow schedule, what works and what should be avoided," Tempest officials continued. "He knows his life literally depends on good judgment, sound decisions, and the quality products he uses in his 450 horsepower Stearman."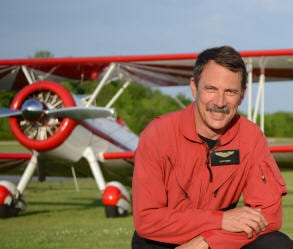 "I have the option of using almost any manufacturer's product in my antique Stearman, but when it comes to quality, reliability and
value, I choose Tempest," Rower said.
Rower will fly at SUN 'n FUN on Tuesday, April 1, and Wednesday, April 2. He will also make an appearance in the Tempest booth on Wednesday at 1 p.m. to meet his fans and sign autographs.
"Tempest is proud to be associated with Gary, not only because of his dedication to his craft and aerobatic flying ability, but like Tempest, his belief in giving back to our industry. Tempest is proud of Gary's involvement in Project Stratos and the Aerospace Center for Excellence."
"We believe in investing in our young people to protect the future of general aviation," stated John Herman, President of Tempest Plus Marketing Group.
Tempest's legacy product line of OEM pneumatic systems has been complemented by the introduction of its line of oil filters in 2004, and in December 2009, the acquisition of the Autolite spark plug line from
Unison Industries.
Among the OEMs that have chosen Tempest as their supplier of choice for spark plugs and oil filters is Continental Motors and Robinson Helicopter.
For more information: TempestPlus.com