True Blue Power, a division of Mid-Continent Instrument Co., Inc., has introduced a new 250-watt inverter. The TI250 DC-to-AC Inverter provides 250 watts of clean, regulated, wall outlet power from the aircraft's 28 VDC input. The TI250 supplies power to the cabin and/or the cockpit and can be used for powering laptops, iPads, tablets, chargers and special missions equipment.
"This inverter provides onboard power for a broad spectrum of aircraft, from single engine pistons to business jets," said Rick Slater, True Blue Power Division Manager.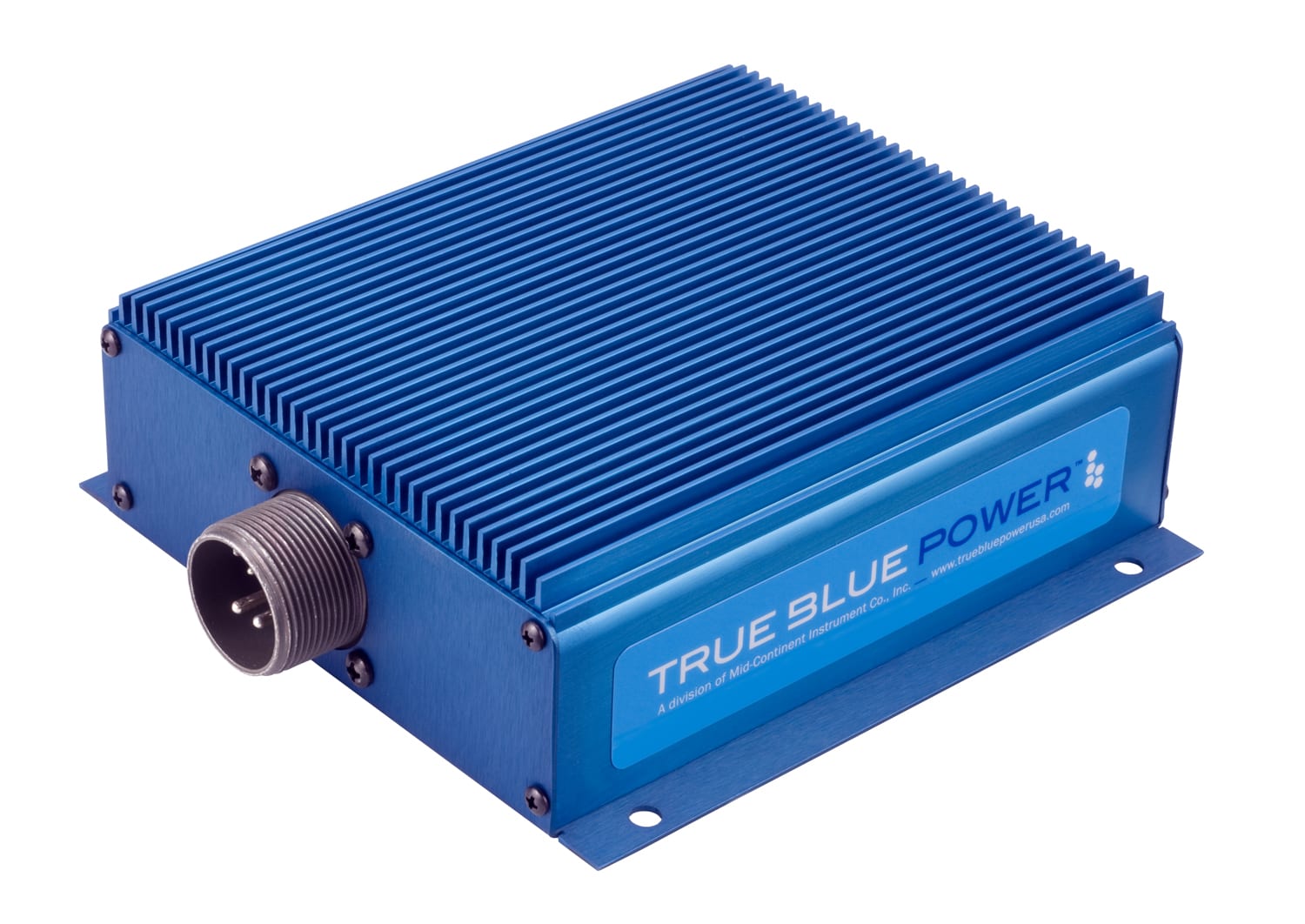 "It's a cost effective solution that allows passengers and pilots to stay productive or entertained during flight without draining their device batteries or fear of power surges."
The TI250 can be installed in the cockpit or multiple locations within the cabin, depending on the interior configuration of the aircraft.
For more information: www.truebluepowerusa.com