REDMOND, Ore. — SCOUT Paramotors, which makes a carbon fiber built backpack aircraft, has teamed up with the largest online retailer to become the first ever powered aircraft to be sold on Amazon.com.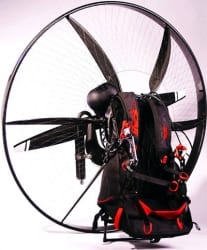 SCOUT Paramotors, manufactured in Slovakia, are built from aluminum and carbon fiber.
SCOUT is imported in the USA by Team Fly Halo, a paramotor training center offering  sales and service to pilots in the USA. Team Fly Halo is a certified flight school with credentials from the United States Powered Paragliding Association (USPPA) and United States Hang Gliding and Paragliding Association (USHPA).
For more information: FlyHalo.com