Legendary airshow pilot Patty Wagstaff will serve as an "AOPA Ambassador," officials with the Aircraft Owners and Pilots Association said Wednesday.
"Flying is all about fun and freedom, and one of the best people to communicate that is Patty," said AOPA President Mark Baker. "We are thrilled to have her representing AOPA as we celebrate our 75th anniversary."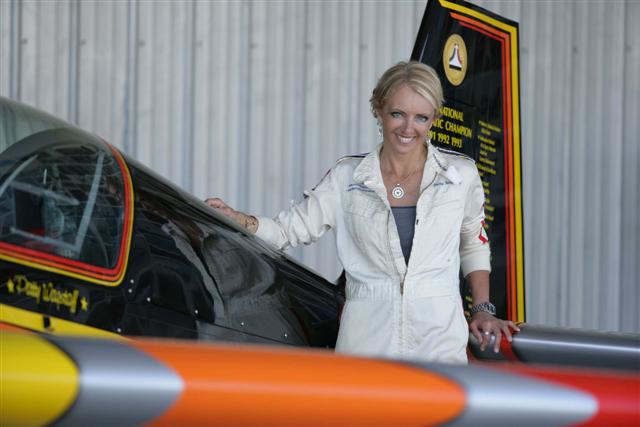 Wagstaff will meet fans, sign autographs, speak about the demanding and exciting world of competitive and demonstration flying at the AOPA booths at major airshows and several of the AOPA Fly-Ins scheduled nationwide throughout 2014.
Wagstaff is a three-time U.S. National Aerobatic Champion, has won countless awards and is a member of the Motion Picture Pilots Association.
In addition to flying low-level, envelope-pushing aerial demonstrations, she has started "Patty Wagstaff Aerobatic School," located in St. Augustine Florida at Southeast Aero Services, using an Extra 300L and a Super Decathalon to train pilots in precision aerobatics and upset training.
"I am thrilled to be representing AOPA as an Ambassador," said Wagstaff. "AOPA has a long history of representing pilots and aviation enthusiasts and is one of the most important defenders of the freedom to fly we have in this country. It's up to all of us to support AOPA. I pledge to encourage everyone I meet at air shows and aviation events across the U.S. to become members so the fight can continue."
For more information: AOPA.org