The Plane Skate is designed to move disabled aircraft due to flat tires, quickly and safely from runways or taxiways while at the same time eliminating little, if any, runway or taxiway closures and without causing any additional damage to the aircraft.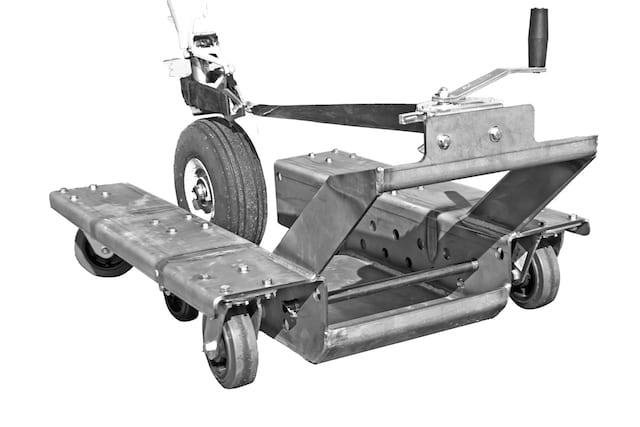 Built tough, with welded ¼ inch and 5/16 inch solid steel plates on six or eight polyurethane coated steel wheels, The Plane Skate is capable of handling most aircraft weighing 12,000 pounds or less.
Larger Plane Skates designs to handle corporate jets, commuters and commercial size aircraft are part of West Metro Aviation's agenda, according to company officials.
For more information: 763-682-1516 or ThePlaneSkate.com