Avfuel's pilots rewards program, AVTRIP, rewards members with more than just points and cash awards. Every year since 2000, AVTRIP has awarded a lucky pilot with a $2,000 scholarship to put towards continuing aviation education.
"This year we saw an especially passionate group of applicants," said Marci Ammerman, Avfuel Vice President, Marketing. "Their genuine enthusiasm for aviation seemed to jump off the pages. It's exciting for the Avfuel selection team to know that we're going to make a significant impact on an aviator's life – and we don't take that responsibility lightly."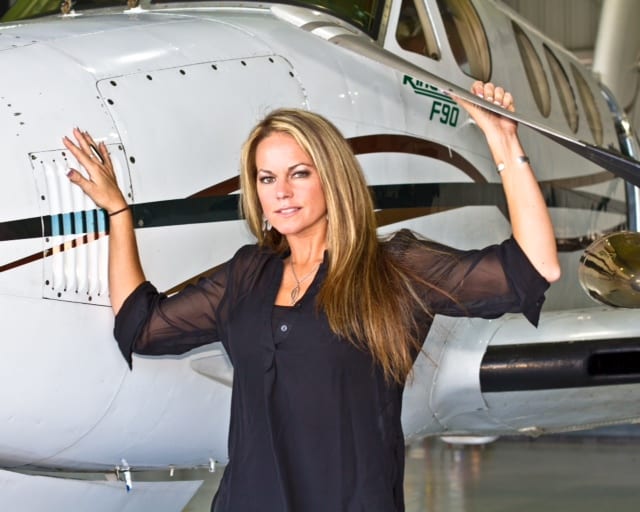 Ultimately, the $2,000 AVTRIP Scholarship was awarded to Kelly Hicks, 34, a Texas-based corporate flight attendant and student pilot.
"Ever since I was a little girl I have loved airplanes and flying," said Hicks. "I was thrilled when I received the phone call that I was the AVTRIP Scholarship Award Recipient!"
Hicks was inspired to pursue aviation by her late grandfather, a warbird-enthusiast who took his young granddaughter to airshows and educated her on various aircraft and engines.
"Those experiences helped light the fire in me to become a pilot," Hicks said. "I am so thankful for Avfuel for having a program that allows beginner pilots like me to achieve the goal of being a professional in the aviation industry."
Hicks will use the AVTRIP Scholarship to obtain her instrument rating.
A $500 semi-finalist award was bestowed upon David McColl, a veteran of the British Army Parachute Regiment. McColl, who lives in Florida and hopes to one day teach his young son to fly, has specific plans for the funds: "I'm a helicopter pilot, but I plan to use the scholarship to help obtain my instrument and commercial fixed-wing add-on," he said. "This will get me closer to my goal of becoming a dual-rated commercial pilot."
Two additional applicants, Caitlin Connors of Queensbury, New York, and Anna Anderson of Casper, Wyoming, were awarded 10,000 AVTRIP bonus points as scholarship runners-up.
The Avfuel AVTRIP Scholarship is awarded yearly to aviators pursuing continued aviation education. Winners are chosen based on eligibility requirements and a written essay. Applicants can apply year-round and must be current AVTRIP members. To enroll, visit Avfuel.com/Avtrip.