A new diesel twin-engine DA42-VI — known as the Dash-6 — is making its 2014 show debut at this week's SUN 'n FUN.
"Since its introduction last year, everyone has been asking when the Dash-6 would be available to see," said Jeff Owen, vice president of Premier Aircraft Sales in Fort Lauderdale, Diamond's southeastern distributor. "The answer is at SUN 'n FUN."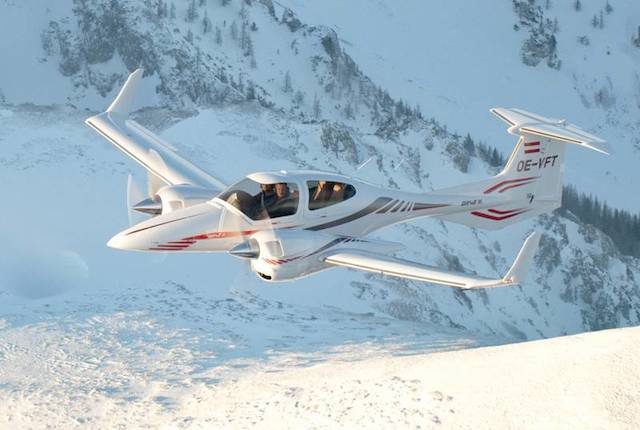 The Dash-6 introduces a host upgrades including:
New-generation Austro AE300 turbo diesel engines
Aerodynamically-improved cowling/nacelle design
Aerodynamic wing fairings
Flush-headed screws
New MT composite three-blade propellers
New rudder design for reduced VMC
Upgraded interior finish
Owen noted that the Diamond display at SUN 'n FUN also features the new-generation Diamond DA40 XLT. The highlight of this four-place aircraft is an upgraded interior configuration, he said.
For more information: DiamondAircraft.com