Zenith Aircraft introduced a CH 750 powered by a new Rotax 912iS engine at this week's SUN 'n FUN.
The airframe was constructed by Skytek Aircraft Services in Vernon, British Columbia, and was flown by their pilot to the Zenith factory in Mexico, Missouri, after an extensive flight testing program, according to Zenith officials.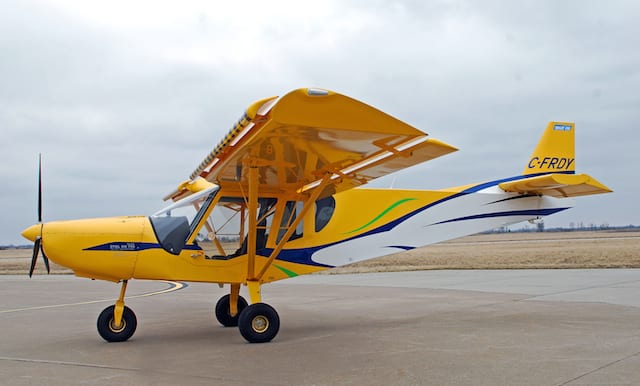 quipped with dual electronic fuel injection systems and dual electronic ignition, the new Rotax 912iS is a four-cylinder, four-stroke engine that is cooled by water and air. Pilots are able to operate the engine without a mixture control, carburetor heat or primers, said company officials, noting those functions are built into the engine and controlled by computer. The engine and accessories are monitored constantly, alerting pilots immediately to any abnormalities on the ground or in the air, company officials noted.
A dry sump provides lubrication from a separate .8 gallon oil tank. Hydraulic valve tappets provide automatic adjustment. There is an engine management system, electric starter, an integrated reduction gear and a 2,000-hour TBO.
"This is the same engine that Rotax has donated to our One Week Wonder project at AirVenture this summer," said Sebastien Heintz, president of Zenith Aircraft. "It is representative of the freedom and creativity that is possible in the Experimental Amateur-Built field. That's why homebuilding leads the general aviation community in new ideas, technology and products."
Zenith Aircraft is working with the Experimental Aircraft Association on the One Week Wonder program designed to build and taxi a complete aircraft with volunteer help during the seven days of AirVenture. They will be installing a Rotax 912iS in the aircraft.
For more information: ZenithAir.com