Jeppesen recently introduced new features and expanded European coverage areas for Jeppesen Mobile FliteDeck VFR on iPad. New app capabilities include expanded VFR enroute data for European countries, graphical NOTAM and temporary flight restriction (TFR) updates and a split data download capability to increase efficiency for private pilots.
The latest expansion of European Mobile FliteDeck VFR coverage now includes Italy, after recently adding Belgium, the Netherlands and Luxembourg coverage areas. European VFR enroute data is now offered in Ireland, Denmark, Poland, the Czech Republic, Slovenia, Croatia, Spain and Portugal through Mobile FliteDeck VFR. For Jeppesen customers subscribing to the Mobile FliteDeck VFR 'all available countries' option, VFR enroute data is provided at no additional charge.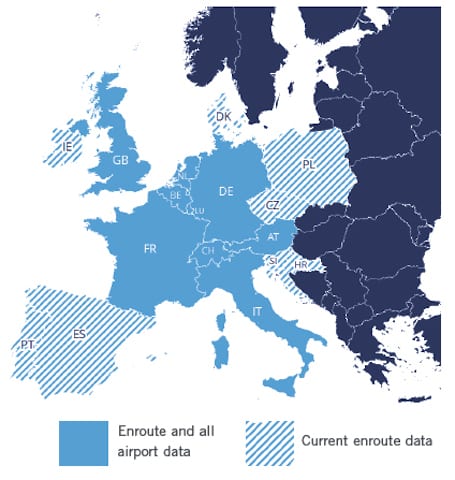 Jeppesen Mobile FliteDeck VFR enroute data includes topographical information, terrain, obstacles, airspace, NAVAIDs, and VFR waypoints. Primary airport data, including elevation, runway length, communications and main frequencies are now available, as well as METARs, TAFs and NOTAM information through Mobile FliteDeck VFR.
After recently adding 'NOTAM pinning' capabilities, Mobile FliteDeck VFR now offers graphical NOTAMs and TFRs that are available at a glance on seamless VFR maps. Pilots are now able to manage NOTAM and TFR views by choosing between displaying all notices or pilot-pinned notices. To better manage the wealth of data available for download, pilots can choose to split the download process to target only relevant VFR coverages and topographical data, determined per pilot preference.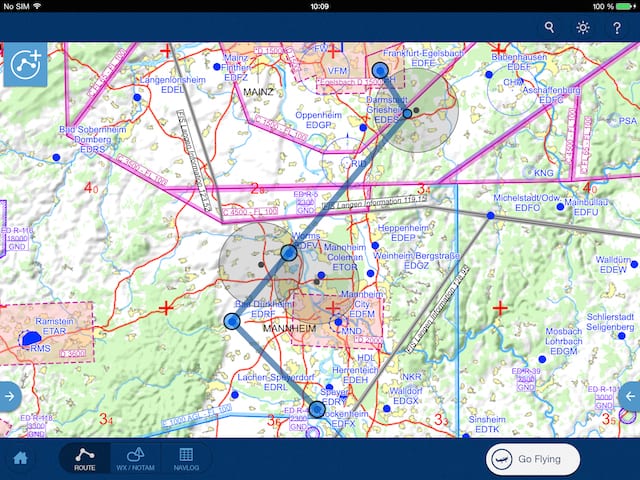 Jeppesen Mobile FliteDeck VFR is available for a free download and trial phase through the App Store on iPad or at iTunes.com.
For more information: Jeppesen.com