TERRELL, Texas — The Texas Department of Transportation (TXDOT) has named Terrell Municipal Airport "General Aviation Airport of the Year."
The award reflects the airport's importance to the air transportation system and the region it serves, according to airport officials. Selection criteria includes meeting the needs of its users in exemplary fashion and setting a standard of service that other airports might want to emulate.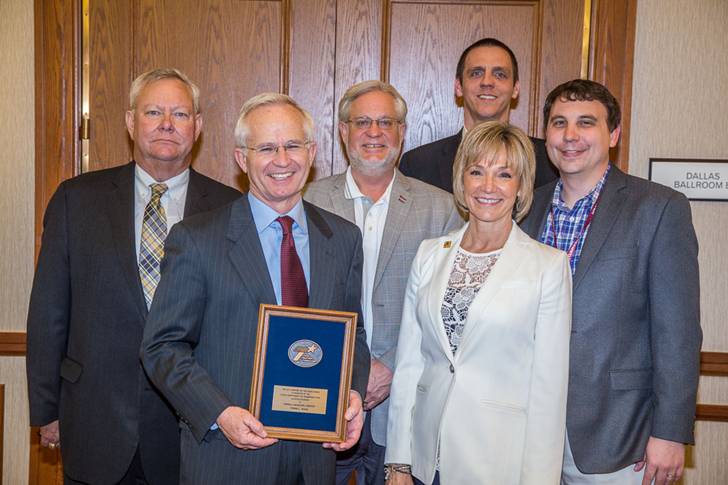 In making the nomination to TXDOT, Terrell Mayor Hal Richards said, "The airport has a long and rich tradition in service to this community as well as to the world. The airport is a key cog in the economic engine that drives the city and county."
Established in 1940, during World War II the airport gained international fame as the home of the leading British Flight Training School where Royal Air Force flying cadets trained to fly for European combat. That European connection continues to the present time as the No. 1 British Flying Training School Museum is located on the airport grounds. Each September the airport hosts Flights of Our Fathers Fly-In, which draws more than 60 aircraft and 2,500 visitors.
Now home to more than 100 aircraft, the Terrell Municipal Airport also plays a vital role in the regional economy with distribution centers for three Fortune 500 companies – Goodyear, AutoZone and Wal-Mart – located in the airport business park.
The $1.2 million William F. Long Terminal includes a conference room, business center, pilot's lounge and courtesy car service to a variety of restaurants, shops and hotels nearby. The FBO, Terrell Aviation, provides full services to a wide range of aircraft using the 5,000 foot runway.
The airport's 2005 Master Plan is the guide for future development of the airport. Construction of 12 new T-hangars is scheduled to begin in July with completion of the $1.1 million project set for November. Other capital improvements on the drawing board include a new perimeter road with drainage improvements, runway and taxiway updating, a new fuel farm and corporate hangar.
For more information: TerrellAirport.com