LOS ANGELES, Calif. — Angel Flight West (AFW) has launched its first crowdfunding campaign "Have You Helped An Angel Today" on Indiegogo.com.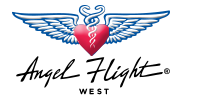 The non-profit, located in Santa Monica, California, works with pilots who volunteer their time and donate their planes to fly sick patients to treatment, who, through lack of funds, or geographical challenges, would be unable to get there any other way.
AFW is looking to raise $50,000 through the campaign, which will enable it to service 200 additional flights for children needing air travel to medical treatment in 2015.
One of the elements of the campaign is the "I Fly" For Angel Flight West challenge.
"Fundraising is vital to our existence, and like many non-profits, we need to raise funding, awareness and expand our reach further into the communities we serve. By harnessing the power of the internet through Indiegogo, we hope to reach a different level of philanthropist, and have a lot of fun while doing it," said Angel Flight West's Executive Director Josh Olson.
"We are a grassroots organization and we run on the generous volunteer work of our awesome pilots and staff, so we can genuinely say that no amount is too small to donate to this campaign," said Chairman of the Board Stephen Danz.