Tecnam recently delivered a new Tecnam 2006T Twin form its Sebring, Florida, showroom and delivery center to the University of Alaska's Aviation Technology Division, a journey of more than 4,000 miles.
Ashley Burrill, Flight Operations General Manager for the University of Alaska, accompanied by Graham Frye, the Flight School Manager of Heart of Virginia Aviation, one of Tecnam USA Inc.'s regional sales agents, made the delivery flight.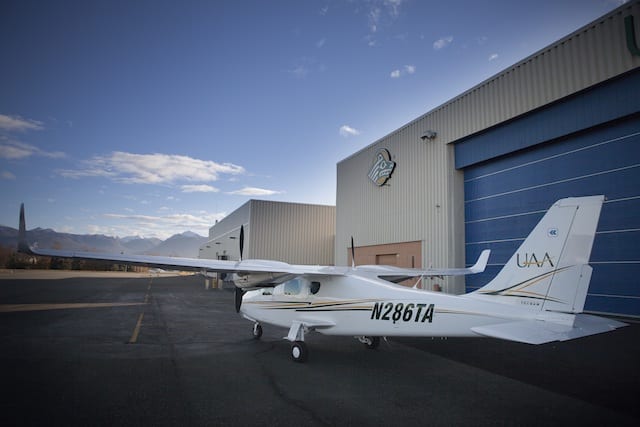 "The Tecnam P2006T is the newest addition to our training fleet of 11 aircraft," says Rocky Capozzi, Director of Aviation Technology, at the University of Alaska. "The UAA Aviation Technology Division identified the P2006T as an excellent solution for a new twin trainer — reasonable acquisition costs, excellent operational economy and a modern glass cockpit."
Roughly 450 of the 20,000 students at the university are involved in aviation programs, with about 70 of them pursuing professional flight training. Other programs include Aviation Maintenance, Air Traffic Control, and Aviation Management.
"Alaska depends on aviation to a degree almost unimaginable by people in the lower 48 states with over 200 communities without any road access so relying exclusively on aviation for fuel, food and medical evacuation," he said. "With snow and ice present for a good portion of the year, a high-wing, all metal structure made good sense to us."