People talking about airplanes and lots of airplane noise — it doesn't get any better than that at a fly-in. That was the order of the day for Day Two of the 2015 U.S. Sport Aviation Expo, Thursday, Jan. 15.
After ceilings lifted, daily showcase flights took place at 10:30 a.m. and 2:30 p.m., according to organizers.
In addition, exhibitors provided many demo flights throughout the day. Randy Schlitter, president of RANS Aircraft, reported he gave 12 demo flights during these first two days of the event. "We're talking with lots of good prospects who are eager to take a demo flight," Schlitter said.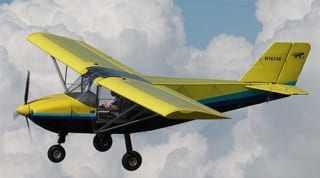 Some exhibitors are still awaiting the arrival of their display aircraft, as several aircraft remain trapped behind a weather front that stretched across Alabama, Georgia, and northern Florida. The good news is the front was expected to move on Friday, allowing those pilots to complete their flights into Sebring for the Expo.
Thursday was Airpark Day at Expo 2015, with airpark aficionado George Gratton conducting two informational forums about choosing an airpark. After each forum, participants were given a "dance card" and encouraged to visit all of the airpark exhibitors on site to get a stamp on their card. Then, at 4 p.m., the Expo hosted an Airpark Party, with prizes awarded.
Flight Design President Matthias Betsch reported that its production C4 four-place aircraft is expected to make its first flights within the next couple of weeks.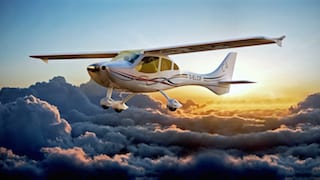 One of the highlights of the day was a panel discussion focusing on the various types of affordable aircraft and ways to keep aviation affordable. Fifty-plus attendees listened as Jack Hodgson, of Uncontrolled Air Space, moderated the panel, consisting of Charlie Becker, EAA Homebuilt Community Manager; Tom Bliss, Publisher, AVweb/Founder, Triple R Affordable Aircraft; Dan Johnson, President, Light Aircraft Manufacturers Association; and Brittany Mikulka, Senior Manager, AOPA Flying Community Development.
The panel discussed the pros and cons of various affordable aircraft options, including homebuilt kits, light-sport aircraft (LSA), ultralights, and refurbished production aircraft. Becker noted that homebuilt aircraft kits have opened up the prospect of building an aircraft to many more people. A wide variety of aircraft models are available, and homebuilt owners are able to maintain their own aircraft, thereby reducing ownership costs further.
Johnson noted that since the first LSA was introduced in April 2005, 136 new LSA models have entered the marketplace, with ultralights and amateur-built aircraft starting as low as $15,000 and ready-to-fly LSA climbing to more than $150,000, while offering sophisticated avionics panels and auto pilot options.
Bliss talked about the new Triple R Affordable Aircraft group that hopes to establish standards for refurbishing older production aircraft. He said that older aircraft generally can be restored, rebuilt, and re-equipped for less than half the cost of a new aircraft. He described the refurbished aircraft market as a "stealth" industry.
"More than 1,000 aircraft are extensively restored each year, with another 1,000 aircraft replacing engines or other major parts … but who hears about that activity?" Bliss questioned. He noted Cessna estimates that many airframes could last as long as 30,000 hours.
Mikulka showcased AOPA's efforts to grow the pilot community and keep aviation accessible and affordable through promoting flying clubs. Mikulka said that flying clubs create a great social community for group ownership of an aircraft for personal flying and flight training purposes. She also highlighted AOPA's "Rusty Pilot" Program that encourages former pilots to become active again.
Expo 2015 closed at 5 p.m. on Saturday, Jan. 17. You can view a gallery of photos from the show here.