Spartan College of Aeronautics and Technology has signed a Training Program Development and Deposit Agreement with Aero Electric Aircraft Corp. (AEAC), reserving the first 20 "Sun Flyer" delivery positions.
The deal also includes Spartan helping to develop a complete training system for the "Sun Flyer" solar-electric training aircraft.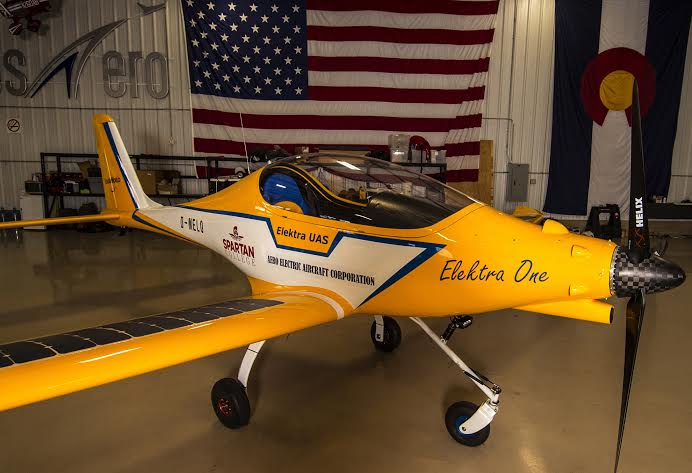 "Our goal with Sun Flyer is to achieve lower operating costs and enhanced safety features for a training airplane by focusing on the benefits of solar-electric propulsion and durable composite construction," said George Bye, CEO of AEAC. "Spartan College is to be commended for their innovative spirit and forward-thinking strategy."
AEAC is planning to offer the first certified U.S.-sponsored, practical, all-electric airplane serving the aviation training markets. The company recently unveiled the single-seat technology demonstrator for its next-generation solar-electric training aircraft and continues to perform initial R&D flight test operations at Centennial Airport near Denver.
Flight tests will continue while the first 2-seat prototype Sun Flyer is being assembled.