Voyager Jet Center at Allegheny County Airport (AGC) near Pittsburgh expects construction of a new 18,000-square-foot hangar to be completed during spring 2015.
The airport is the primary FAA-designated reliever airport for Pittsburgh International Airport, according to officials.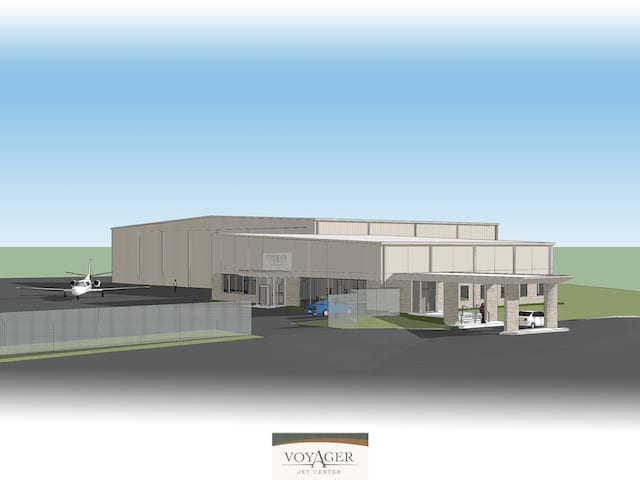 The new eco-friendly hangar will feature skylights for natural lighting, LED lighting, advanced fire suppression and direct access to the FBO. Amenities such as passenger waiting areas, private pilot lounge and sleep rooms, ramp-accessible WiFi and ramp-side car service also will be available.