Cdr. Leroy Robinson, a World War II naval aviator, flew in the Pacific Theatre and is a confirmed "Ace." He also flew in the Korean Conflict and had a 32-year career at Delta Air Lines. In failing health now, most of his time is spent in his Civil War-era Tignall, Georgia, farmhouse.
Stories like this, and more, are what photographer John Slemp (owner of Aerographs) seeks to collect using his camera to document both bomber jackets and the brave men who wore them.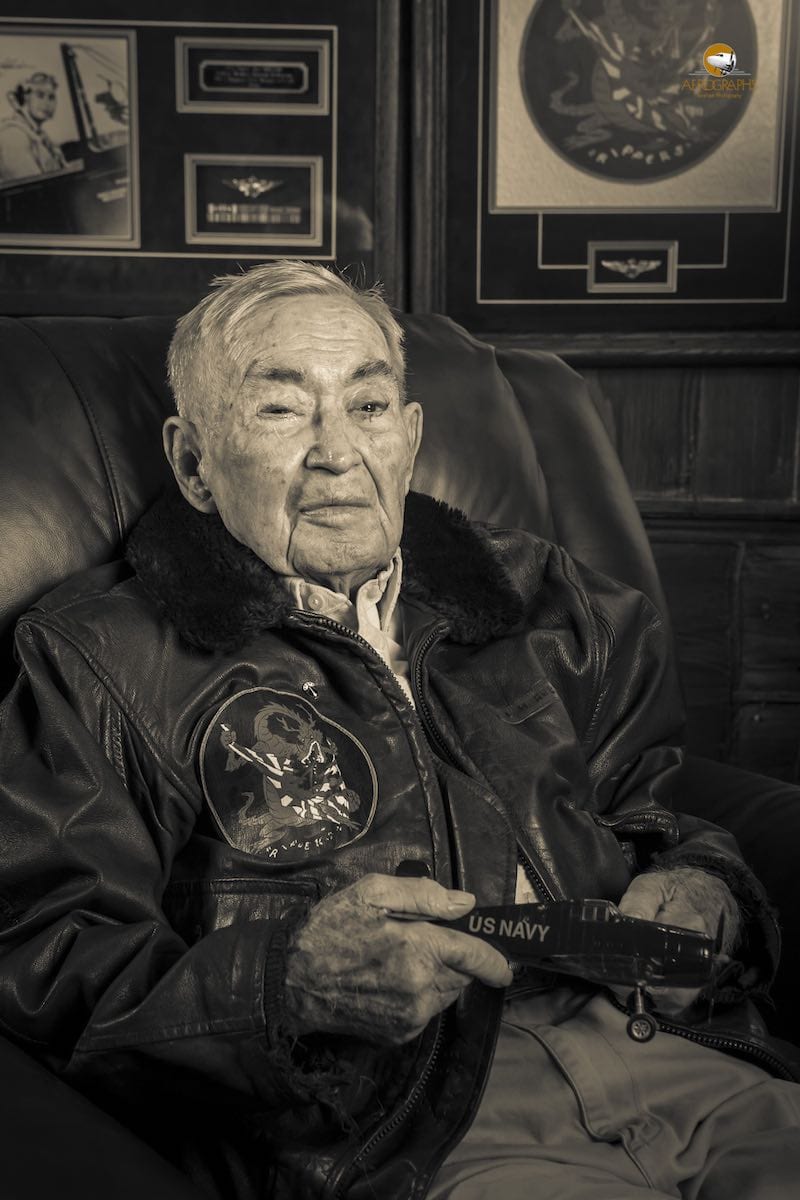 "The goal is to produce a book, including stories of the men who wore these jackets, and perhaps an exhibition too, with life-sized prints," says Slemp.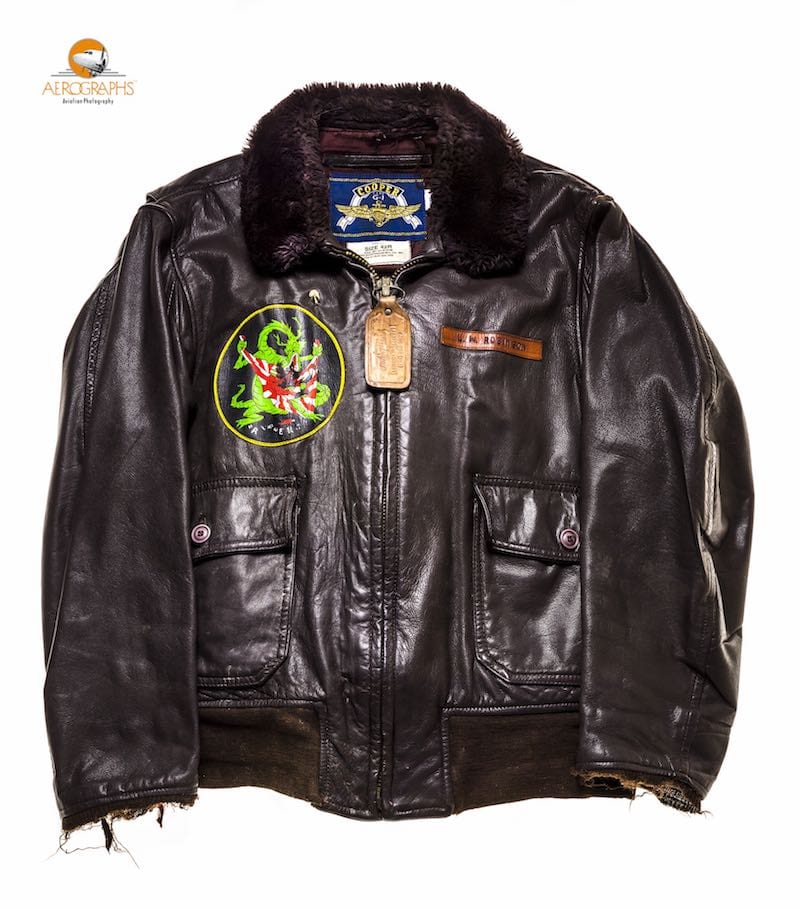 Known properly as an "A2" (the Navy jackets are G-1's), each is very personal to the airman.
"Each jacket selected will be photographed "as is" front and back, using an ultra-high resolution medium-format camera, with a resulting 350mega-byte (16-bit) digital file," continued Slemp.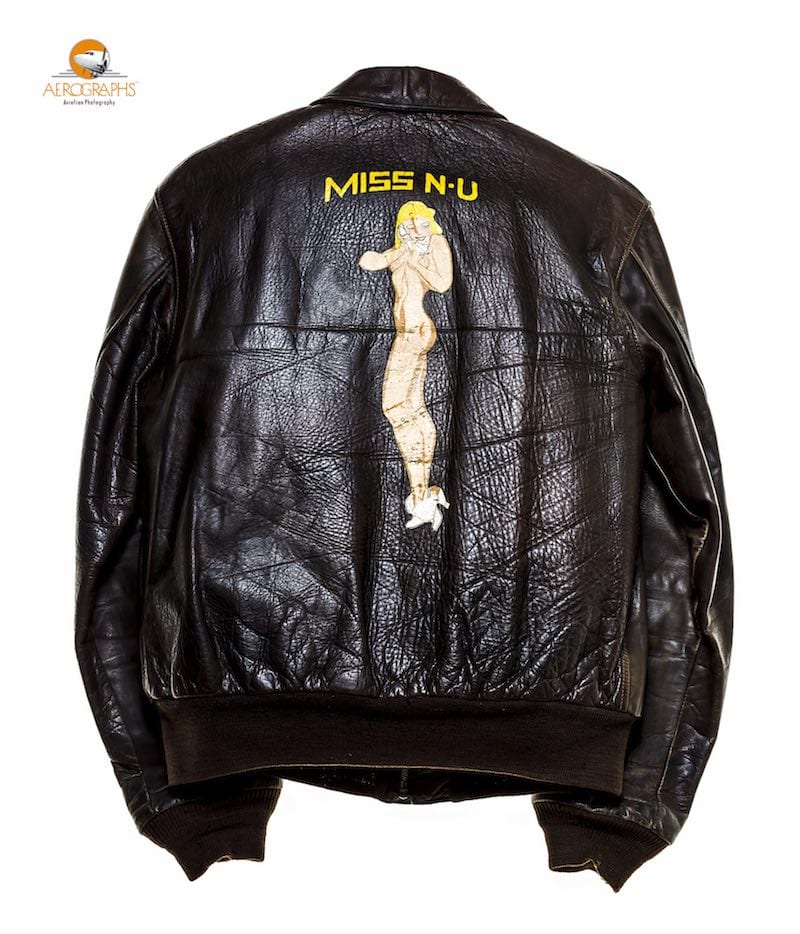 "Fascinating to me are the wear marks that each bears…indicative of the utility they once provided the owner, and of the pride in which it was worn," said Slemp. "The artwork, too, is unique to each, largely because each is hand painted, and is a moving billboard of symbols that tell a story. Bombs represent missions flown, insignia represent a unit that each man belonged to, and of course, the names."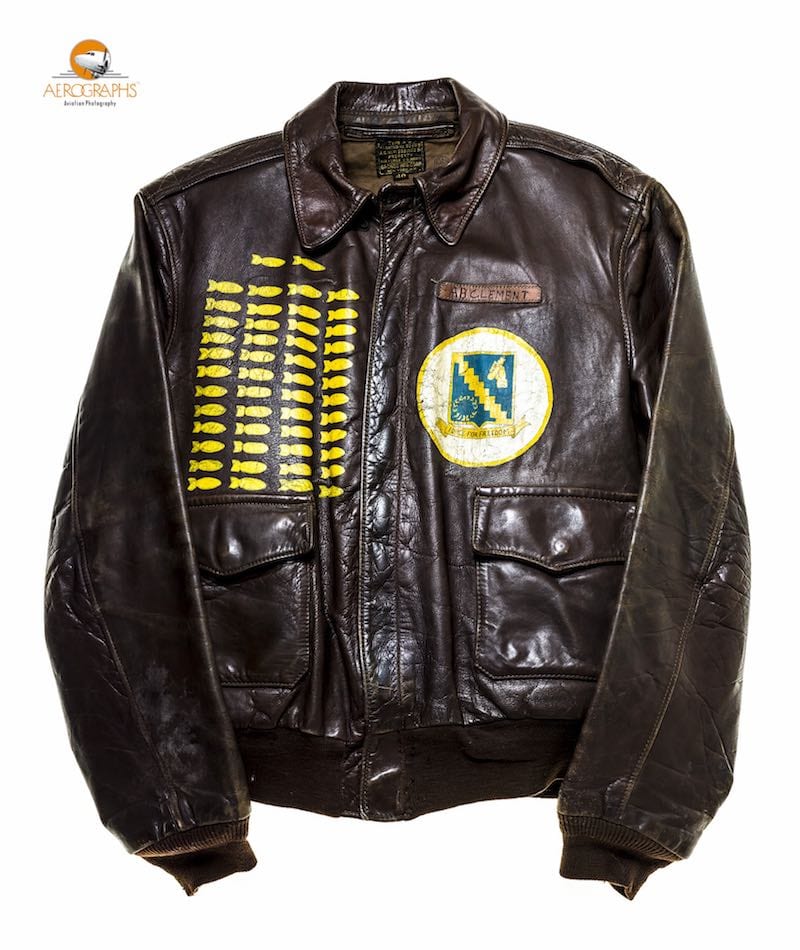 Interesting in contributing? Learn more at Slemp's Bomber Jacket Project website.