VERO BEACH, Fla. — The Discovery Channel's "How It's Made" documentary television series has completed filming at Piper Aircraft, wrapping up two detail-intensive days in the factory and supporting departments.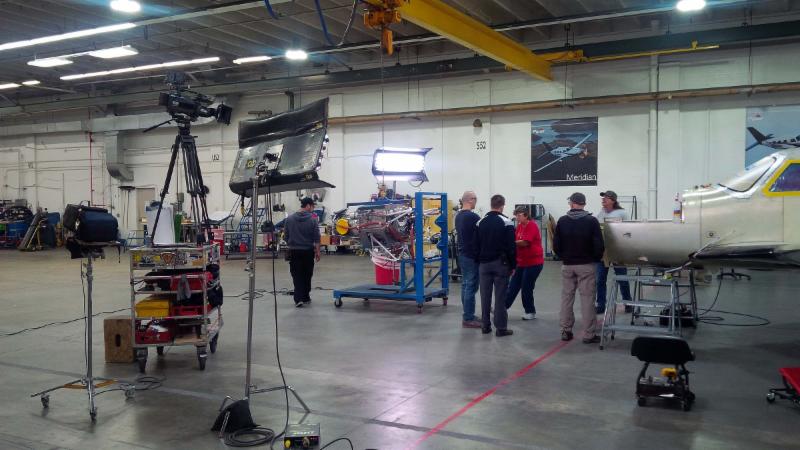 The camera crew arrived on property at Piper early on the morning of Jan. 28 to begin working on the popular documentary series "How It's Made." Broadcast in 180 countries, the show offers a behind-the-scenes glimpse into the fabrication of various products, from everyday objects to industrial items and manufacturing marvels.
Piper's flagship aircraft, the Meridian, will be the featured high performance plane for the segment. The Meridian is the company's turboprop of the M-Class series, which also includes the Matrix, Mirage, and just-released Meridian M500 (pictured).
The arrival of "How It's Made" was timely, as Piper announced its latest product, the single-engine turbine Meridian M500, the same day.
"In addition to employees' ebullient reaction to media presence, the unveiling of the M500 contributed to additional energy and excitement throughout manufacturing," company officials said.
The show will depict how the original Piper Meridian is handcrafted from sheet metal start to finish. It is due to debut in early June.