Cessna recently celebrated the roll out of the first production Citation Latitude at the company's Wichita, Kansas manufacturing facility, three years since being announced to the market.
The assembly of the Latitude features a variety of technological advancements, including the use of new automated robotics, company officials said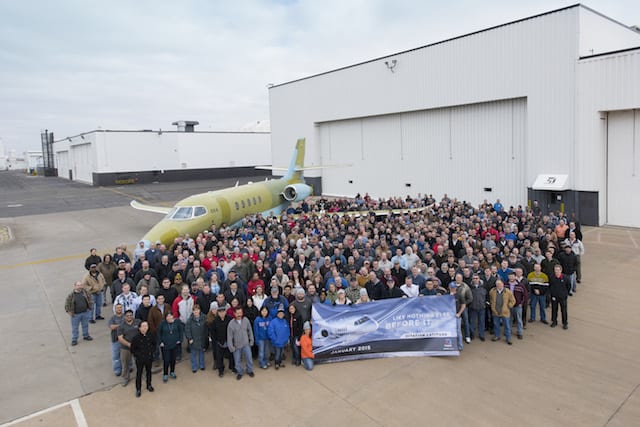 The roll out is the latest in the aircraft's progression toward type certification, which is expected in the second quarter of this year.
The certification program, which includes four flying aircraft, has accumulated 500 flights and 1,200 hours to date.
The Citation Latitude accommodates up to nine passengers, can reach a flight level of 43,000 feet in 24 minutes and has a range of up to 2,700 nautical miles. It is powered by two Pratt & Whitney Canada PW306D1 engines.