Jeppesen has introduced a new version of Mobile FliteDeck VFR.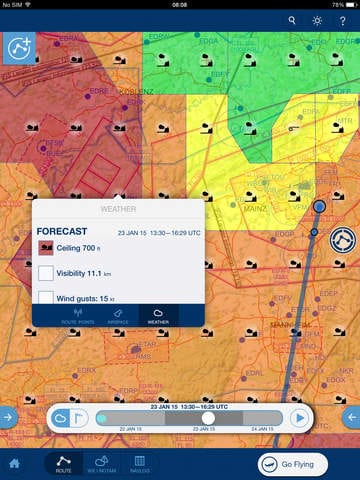 The new 2.0 version of the iPad-based Mobile FliteDeck VFR solution provides general aviation pilots with data-driven weather forecasts that integrate with other information on screen, according to company officials. In planning and in-flight modes, graphic color-coded weather data is presented as a layered overlay option.
As with other Mobile FliteDeck VFR capabilities, weather forecast overlay data can be viewed in greater detail using pinch and zoom navigation functionality that is automatically rendered on the chart, company officials add.
A new "Weather Controller" slider bar feature combines multiple weather data points within a single on-screen display control. It includes the ability to toggle between color-coded forecast data, multiple wind speed information by elevation and other weather phenomena. The Weather Controller bar can be manipulated with the slide of a finger, or used in a video play mode to view data sequentially.
When using manual pinch and zoom weather data overlay functionality on the navigation chart, additional symbols become visible while zoomed in on color-coded weather data, to provide further detail and clarity.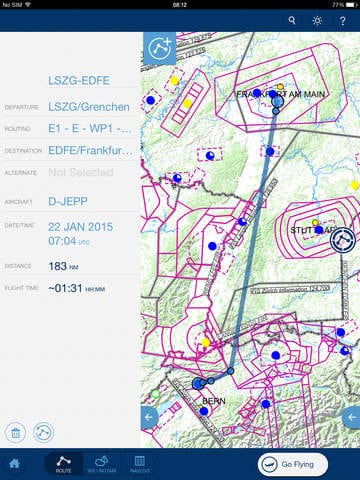 The new version also introduces bearing and distance indications for all waypoints and airports on the map in "live" mode.
U.S. pilots will notice improved temporary flight restriction (TFR) data display, featuring airspace labels, vertical limits and effective times, Jeppesen officials note.
Jeppesen Mobile FliteDeck VFR is available for a free download and trial phase through the App Store on iPad.