LINCOLN, NEB. — Duncan Aviation recently updated its Straight Talk book on the NextGen initiative Automatic Dependent Surveillance-Broadcast (ADS-B).
To find out what you need to know to make sure your aircraft is in compliance with the FAA's 2020 mandate, go to the Resources area on the Duncan Aviation website and download your free copy of the most recent version of the ADS-B Straight Talk book.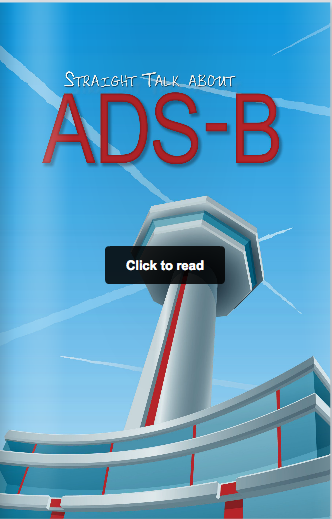 The book was updated in February 2015 by a team of Duncan Aviation's avionics professionals, and it is intended to provide practical information about all aspects of ADS-B.
If you're in the Salt Lake City area this week, Duncan Aviation's Regional Avionics Sales Manager Mark Francetic will host the second of eight free ADS-B & FANS 1A seminars at 8 a.m. on Feb. 19 at the Radisson Hotel (2177 W North Temple, Salt Lake City, Utah 84116). Francetic and several of Duncan Aviation's partners will present information and answer questions, and lunch is included.
Francetic is also hosting a seminar at the Embassy Suites at Dallas Love Field on April 7. For more information about this event and other ADS-B speaking seminars Duncan Aviation is hosting, visit Duncan Aviation's event page.