The History Press has published a new book, "North Carolina Aviatrix Viola Gentry: The Flying Cashier," by Jennifer Bean Bower.
Viola Gentry of Rockingham County, North Carolina, learned to fly in 1924. She took her first solo flight in 1925. The following year, she flew under the Brooklyn and Manhattan Bridges, and in 1928, she established the first officially recorded women's solo endurance flight record. She became the first federally licensed female pilot from North Carolina that same year.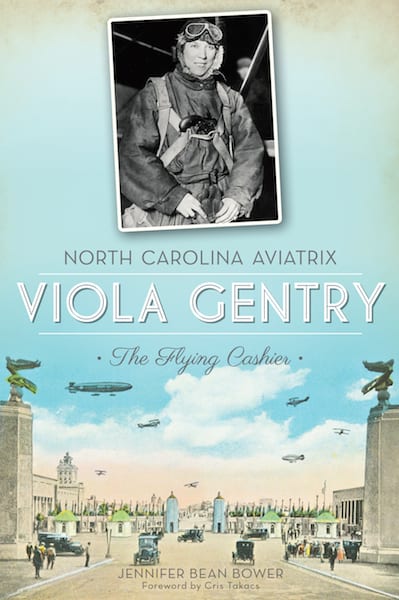 She was a national celebrity, and her job in a New York restaurant secured her the nickname the "Flying Cashier."
Gentry was friends with fellow pioneers of aviation Amelia Earhart, Wiley Post and General James "Jimmy" Doolittle. After a near-fatal crash, Gentry focused her efforts on championing aviation for women and preserving its early history.
The 192-page book is priced at $19.99.