What do you get when you combine a passion for aviation and music?
If you are Will Allen, "The Flying Tenor," you get a high energy rock and roll airshow.
Allen's Rock 'n Roll Airshow Man made its West Coast debut last July at the Arlington Fly-in, held in Arlington, Wash., just north of Seattle. Next month, he makes his East Coast debut at SUN 'n FUN.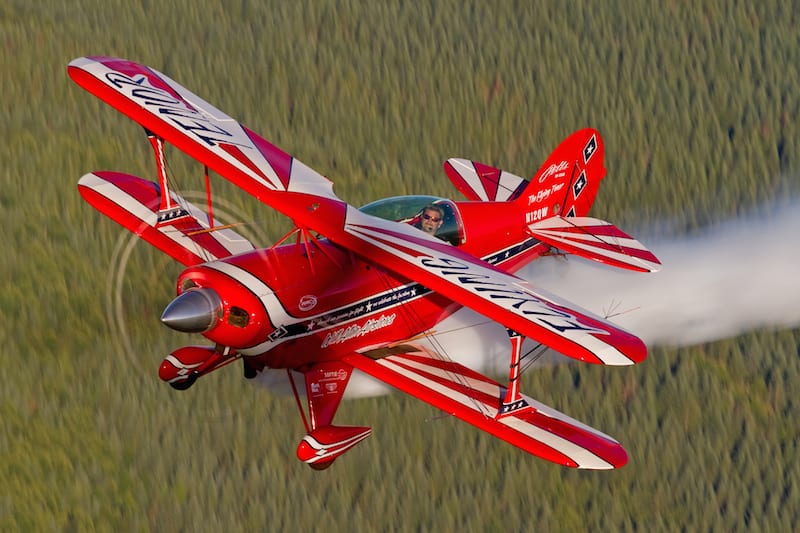 Allen, who has been a pilot for more than 20 years, has been flying aerobatics for 12 years. He's known in the Pacific Northwest as a skilled aerobatics instructor, teaching people to defy gravity from the cockpit of a Decathlon.
It all began, he says, when he took a flight in a Cessna 150 Aerobat.
"I was hooked right away. This stuff is easily addicting," he says. "Though it took another few years before I could afford the investment to truly get trained."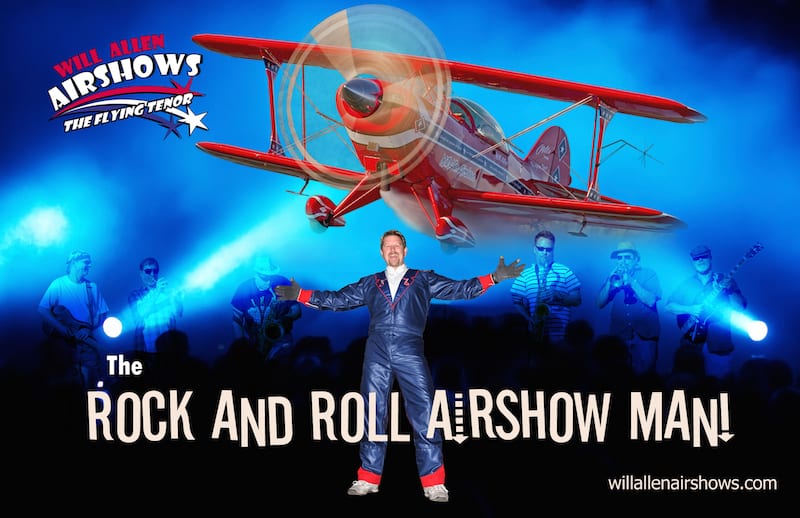 In addition to being a pilot, Allen is also an accomplished musician who has a home music studio. He sings, plays guitar and is a self-described "dabbler on drums and a few more instruments."
The rock and roll airshow is a way for him to combine his passion for aerobatics and music, he says, noting that his first airshow performance also combined flying and music. He opened the airshow at Arlington in 2008 by singing the National Anthem from the cockpit of a Super Decathlon.
"I had already figured out how to combine my passion of music and flying with the Anthem act and so I wanted to expand on that while moving more toward my higher energy personality," he explains. "It seemed writing the music purposely for the show was the way to go."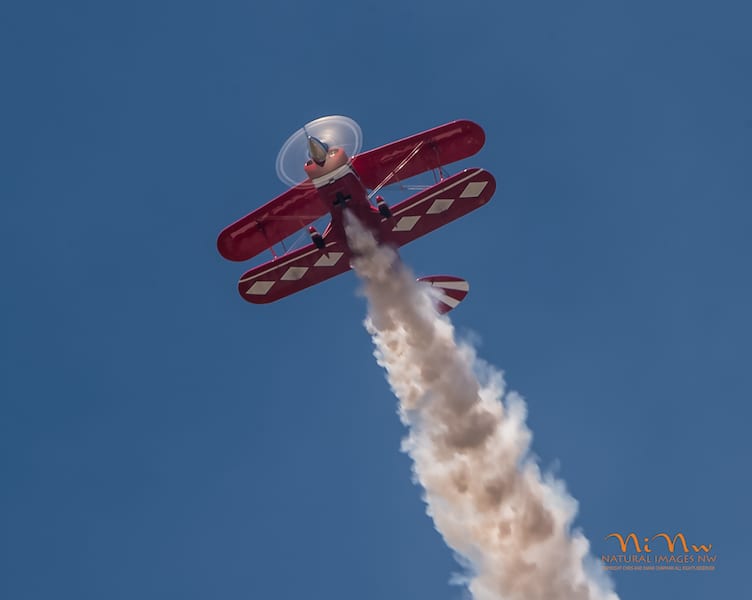 Allen performs a 12-minute routine to Airshow Man, an original piece recorded by the Will Allen Airshow band.
"The music was arranged not to be just a song, but to be a soundtrack to an airshow routine," he says. "Utilizing the control we have of the music with specialized equipment enabled me to write the music in a way that it could be timed to the show real time, allowing me to sing parts of it live to the crowd and having the music timed perfectly to the maneuvers."
Although some people find it difficult to talk on the radio while flying, Allen says that a singing performance from the cockpit isn't as challenging as one might expect.
"It is no more difficult than explaining a maneuver while flying, as we are taught to do as instructors," he says. "In fact, it's a little easier and safer since it is so rehearsed to the smallest timed detail."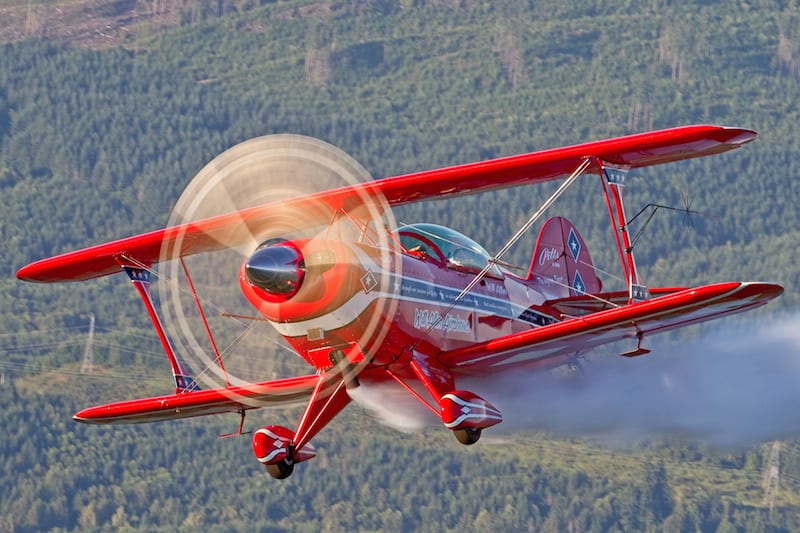 An airshow performer must be good at multitasking, Allen notes.
"You have to be able to manage your distractions in a high workload environment," he says. "You are listening to discreet channels, you have the airshow boss in your ear, and there may be pyrotechnics going off, so there has to be practice."
Paul McCartney once said that for every person on stage at a musical performance there are half a dozen people behind the scenes. That sentiment stands correct for Allen, who has the help of his family, including his wife Lynda, as well as several friends, in putting on the shows.
It all begins with the arrangement of the music and progresses to someone running the soundboard during the performance.
The morning of each show there is an on-the-ground walk-through of the performance.
"This is critical, because I have to review the maneuvers, know what to say, what to sing and know what music is playing during all of that and it has to be done with the crew," Allen explains.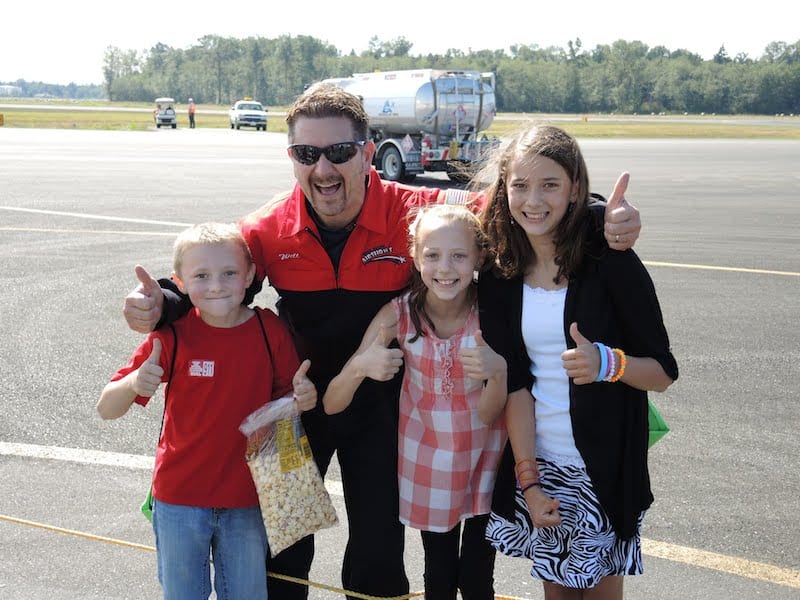 Allen says he was happy to debut his airshow at Arlington, because he has such a history with the event.
Before he became a performer, he was one of the thousands of local pilots who made the annual migration to Arlington for the summer show.
"It is sort of my hometown show," he explains, adding that he was both pleased and pleasantly surprised by the reaction to his rock and roll show, which he describes as sort of a rock concert fronted by an airplane.
"From my point of view, the reaction was almost overwhelming," Allen recalls. "I had people coming up to me after the show to tell me what the performance meant to them. From there we went on the Montana, then shows in Utah, Texas, and finally in Arizona. We got a huge response not only from the crowds, but also from airshow producers."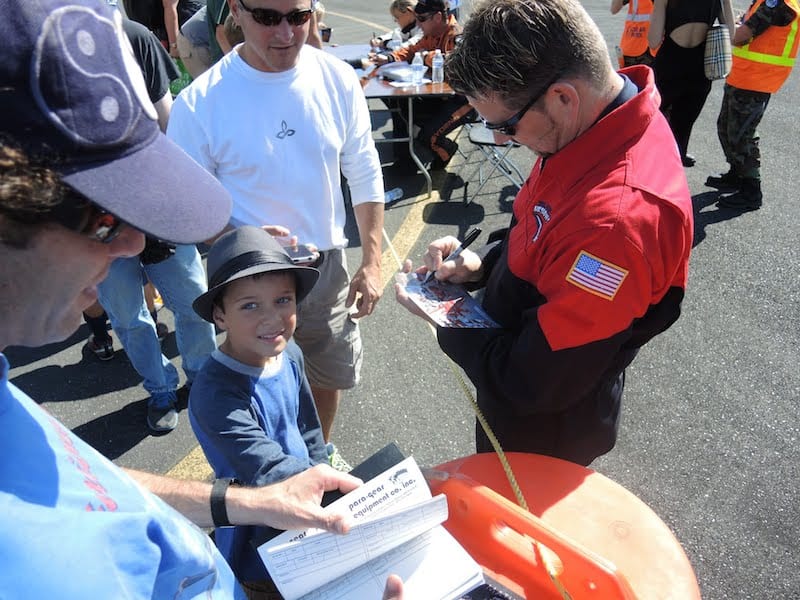 Breaking into the airshow industry takes both time and money, the latter usually in the form of sponsors. Allen's main sponsors are Softie Parachutes, Wash Wax All, and Herber Aircraft.
"Getting sponsorships is all about relationships," says Allen, noting the more support he has — both in kind and financial — the more performances.
"Last year we did 10 shows, mostly on the West Coast and as far east as Texas," he says. "This will be our first year on the East Coast. Eventually, we would like to do 15 to 18 shows a year, which would be a full season for us."
To get the word out about the act Allen has produced a promo video.
Fair warning, this video will get you excited.
Allen also competes in aerobatics competitions. He strives to find events he can perform at that are close to competition venues so he can combine competing with performing.