Asset Insight now offers its Baseline Maintenance Rating tool free of charge online.
Individuals interested in buying or selling an aircraft will find this to be a useful tool, allowing them to evaluate and compare airplanes based on an aircraft's most significant financial "wild card" – its maintenance condition, according to company officials.
The Baseline Maintenance Rating is specific to an aircraft make, model, and takes into account the plane's total flight hours and cycles, along with its date of manufacture. The figure is generated online at no cost to the user.
"The beauty of this tool is that it simplifies tremendously complex data, using sophisticated maintenance analysis algorithms to produce a totally objective, easily understood aircraft maintenance rating, instantly, and it's free," said Tony Kioussis, president.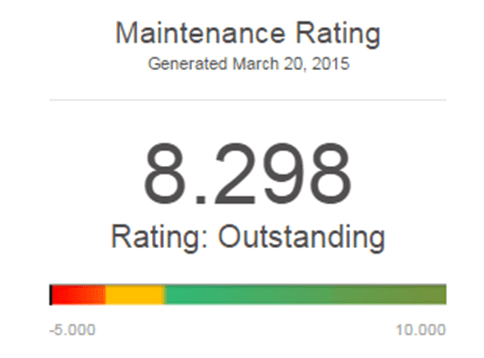 The interface on Asset Insight's website walks a user through how to enter an aircraft's make, model, version, flight hours and cycles, and date of manufacture. Pressing the "calculate" button will instantly return the Baseline Maintenance Rating for the aircraft, along with material explaining the methodology and meaning of the returned score.