Boldmethod has launched a new online course to help pilots easily understand aviation charts and publications.
The VFR Charts and Publications course covers everything a private pilot needs to know about aviation charts and publications, including sectional charts, terminal area charts, world world aeronautical charts, the Airport/Facility Directory, and NOTAMs.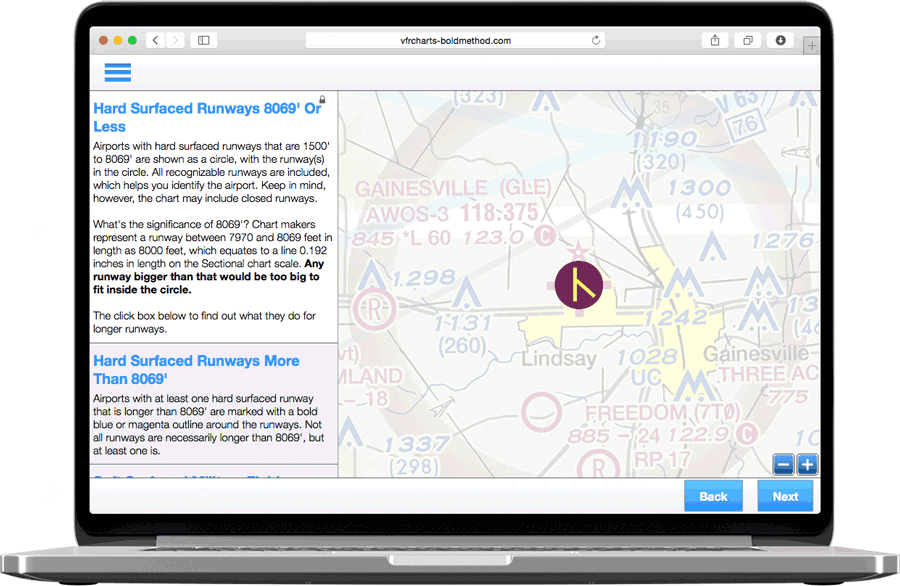 Interactive graphics illustrate map and publication sections, highlighting information as pilots move through the course. Detailed descriptions are paired with map sections as well, making them easy to understand.
After each section of training, intelligent practice sessions help reinforce the topic that was just covered. Score and streak gauges help pilots determine how well they understand the content. And when a question is answered incorrectly, the system is able to generate intelligent hints, so pilots learn why they answered a question incorrectly, and can quickly learn from their mistake.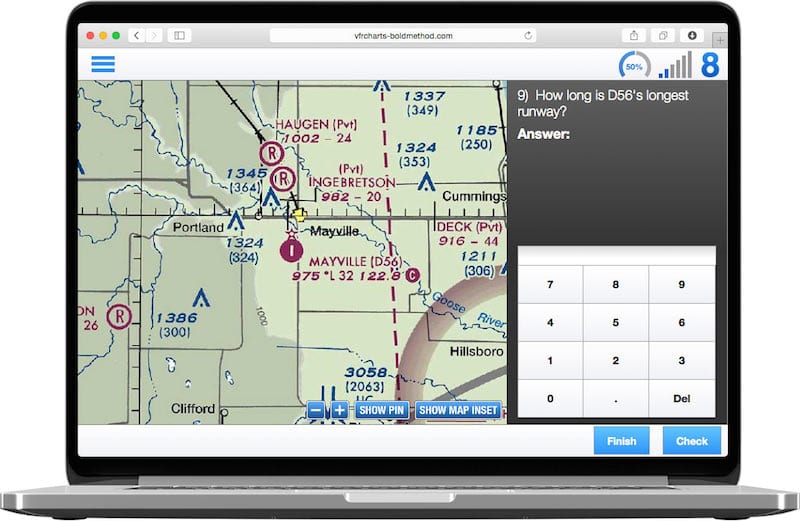 In addition to the VFR Charts and Publications course, a NOTAM contractions app is packaged with the course, giving pilots an easy way to lookup difficult NOTAM contractions on-the-fly. The app works online and off, so pilots can use it during planning, or in the airplane while they're enroute.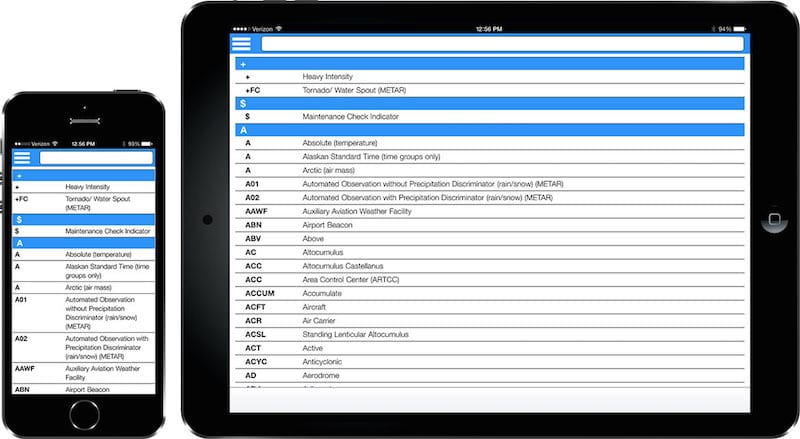 Additional bonus content is packaged with the course as well, including a VFR Charts and Publications quiz app that lets pilots easily jump to any topic they need to practice, a private pilot checkride prep video for VFR charts and publications, and a video featuring rarely-found items on VFR sectional charts.
The course is designed to work on computers, tablets and phones, and it works both online and off. Training progress is automatically saved to the Boldmethod Cloud, so pilots can use the course on any device, then switch to a different device and pick up from where they left off.

The VFR Charts and Publications online course is available for $16.99 through Saturday, April 4th, and is normally available for $24.99. Get the course at: http://www.boldmethod.com/shopping/package/private-pilot/pkg-pp-vfrcharts/