New from Snap-On Industrial is the Mobile 3/4" Drive Tool Set.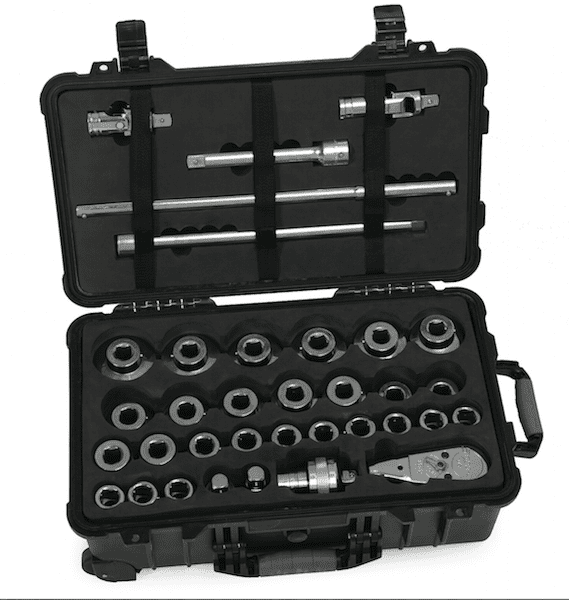 The set (part number 434HDC) includes a mix of 36 sockets, extensions, along with a sliding head, ratchet head, universal joint, breaker bar and ratchet adaptor crafted from an alloy steel. The nickel chrome finish helps protect against corrosion and makes it easy to wipe clean, company officials note.
The case features a foam insert for tool security and accountability. Crafted of Ethylene Vinyl Acetate and blended copolymers, the foam insert resists oils and hand cleaner chemicals. The tool chest comes with wheels and retractable handle.