FreeFlight Systems has released ADS-B View 2.0 — a free NextGen iPad app that provides graphical weather, traffic, and textual data to pilots. Weather and traffic information is received by the RANGR ADS-B system, transmitted to the tablet via WiFi, and overlayed on the ADS-B View map.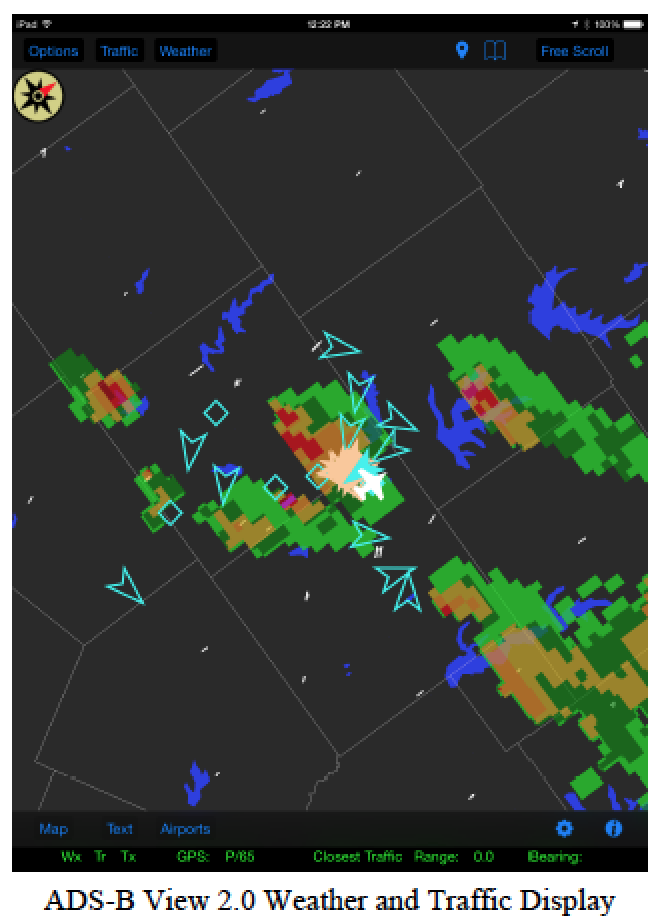 "As with the previous version, and in keeping with the 'Free Weather and Traffic' philosophy of ADS-B, the app is available free of charge from the Apple store and works with any FreeFlight Systems ADS-B In system," said Tim Taylor, president and CEO of FreeFlight Systems.
The graphical weather can be placed into a looping mode so that weather changes can be viewed over time. The map can be configured to show runways, roads, lakes, and state and county lines.
Bookmarks allow users to easily return to previously viewed areas. The user can select a freely-scrollable map view, or have the aircraft remain centered on the map either North-up or Track-up. In addition, textual information, such as METARs, is provided.