SEATTLE — The last active duty flight of a Navy electronic warfare Grumman EA-6B Prowler jet will be to The Museum of Flight on May 27, where it will be officially decommissioned and taken into the museum's collection.
Immediately after the plane's 12:15 p.m. arrival, there will be a brief ceremony with museum officials and Cmdr. Christopher C. Jason, the commanding officer of the plane's squadron, Electronic Attack Squadron (VAQ) 134, located at Whidbey Island Naval Air Station.
On Saturday, May 30 at 2 p.m., there will be a public program in the museum about the Prowler.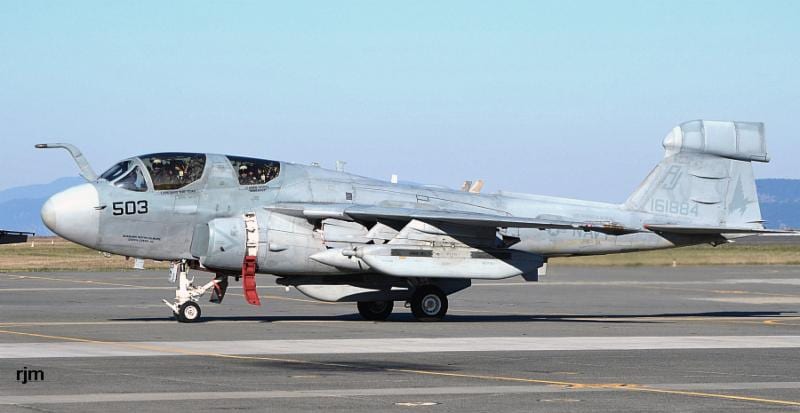 "The Prowler will be the first electronic warfare aircraft in the museum's collection," said Curator Dan Hagedorn. "It is the missing piece that fills our story of modern military aviation. Prowlers have been used since the Vietnam War, and their capability to suppress enemy air defenses is still formidable. This plane will not only compliment our older military jets on exhibit, but speak for the current state-of-the-art as well."
After 45 years in service, the Navy is in the process of retiring all of its Grumman Prowlers and replacing them with new Boeing EA-18G Growlers. The last Navy Prowler flight will be next month at VAQ-134 on Whidbey Island.