Purdue University plans to create the 980-acre Purdue Research Park Aerospace District in West Lafayette, which will be a base for public and private aerospace research facilities.
The project includes the purchase of Lafayette Aviation by Purdue aviation technology alumnus Scott Niswonger and the Purdue Research Foundation.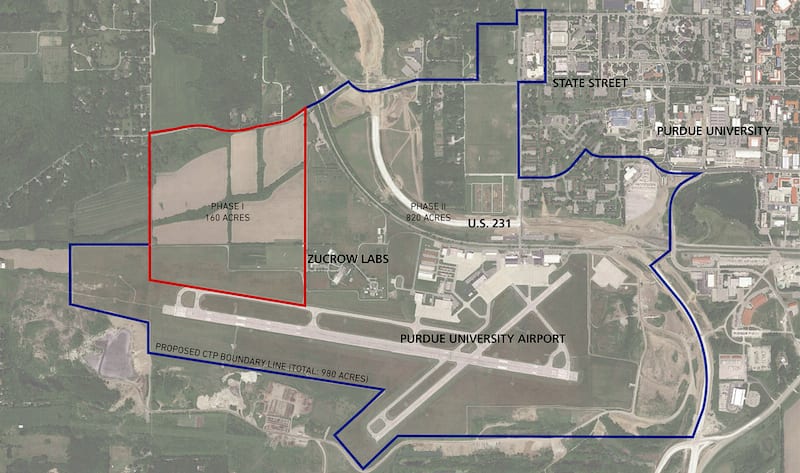 Plans for the aerospace district, which encompasses the Purdue University Airport, Lafayette Aviation and the Maurice J. Zucrow Laboratories, include opportunities for aerospace companies that want to collaborate with Purdue to build research and development facilities.
The site has already been named an Indiana Certified Technology Park by the Indiana Economic Development Corporation.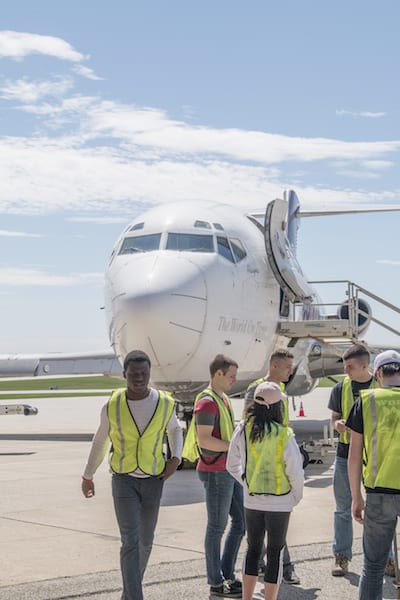 The Purdue Research Park Aerospace District is owned by the Purdue Research Foundation and will be operated similarly to the foundation's four Purdue Research Park sites around the state, where more than 260 research, education and high-tech companies employ more than 4,500 people. Parks are located in West Lafayette, Indianapolis, Merrillville and New Albany.
"This district will be a game-changer for our students and Purdue's outreach efforts to partnering corporations. We are looking for research collaborators to complement the commercial and industrial aerospace work that will be done in the district and who have an interest in licensing some of the outstanding aerospace-related intellectual property coming out of the university," said Dan Hasler, president of Purdue Research Foundation. "Purdue researchers have patented technologies to improve engines, sensors, propulsion systems, blade designs, composite materials — it's a deep bench of innovations to advance aerospace design and development."
For example, Purdue Research Park will house a $50 million Indiana Manufacturing Institute to support research in advanced composite materials.