The Reno Air Racing Association will host a new line-up of performers at the 2015 National Championship Air Races, slated for Sept. 16-20 at the Reno Stead Airport. This year's performers include the Breitling Jet Team, the F-16 Fighting Falcon, and the Commemorative Air Force's Tora, Tora, Tora Airshow.
Tora, Tora, Tora were the words transmitted by Commander Mitsuo Fuchido on Dec. 7 1941, announcing a successful surprise attack on Pearl Harbor. The Commemorative Air Force will perform its reenactment, which has been in operation for 35 years.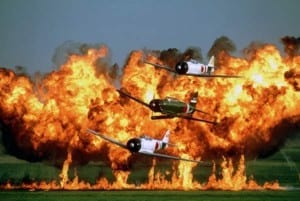 The show and history lesson will feature smoke, fire, explosions and dynamic flying. Eight to 10 authentic replica Japanese Fighter/Attack aircraft and Dive Bombers will perform.
The Breitling Jet Team, from Switzerland, is the largest professional civilian jet formation team. They fly the Czech-made L-39C Albatross aircraft in unique formations, high speed passes, less than three meter spacing and a pyrotechnic finale during their performance.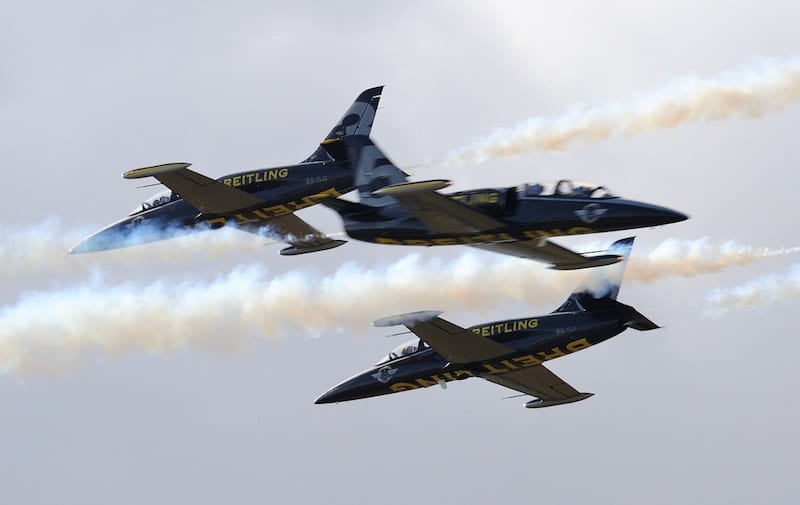 Besides performing, the F-16 Falcon will be open for tours in the pits.
The races also is expanding the "Drone Zone," which was introduced in 2014. It will feature remotely piloted aircraft vehicles in an expanded zone.