HOUSTON, Texas – The population of pilots with disabilities grows each year. Not by a lot, but in a very meaningful way. Thanks to Able Flight.
Founded in 2006, Able Flight has played a part in helping more than 40 people with some form of physical disability earn a pilot certificate.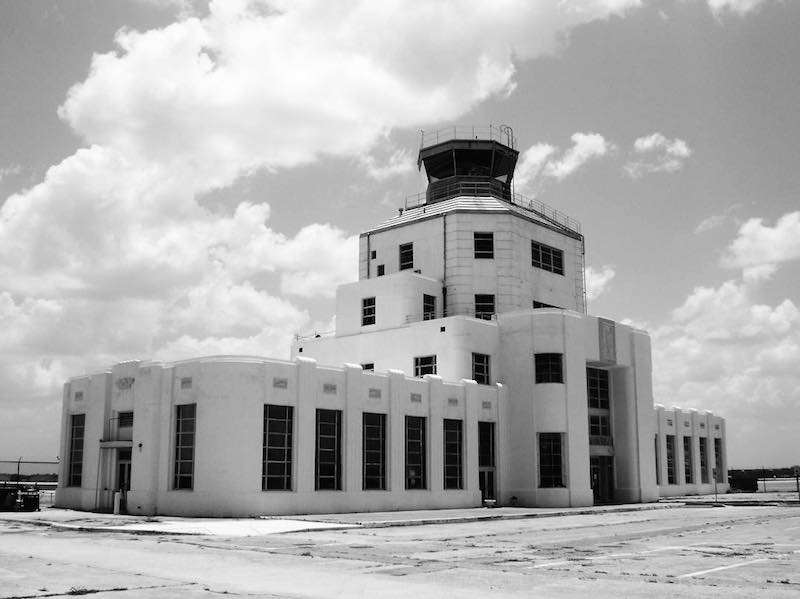 In order to keep the stream of pilots growing, fundraising is required. On May 29, sponsors, guests and past scholarship winners gathered at the 1940 Air Terminal Museum at Houston Hobby Airport to honor past recipients and raise funds for future recipients.
And raise funds they did. "This was our most successful benefit to date with approximately $50,000 raised for the scholarship program," said Able Flight Executive Director Charles Stites.
Because the costs of the annual benefit party were covered by Sennheiser USA, Universal Weather and Aviation and Landmark Aviation, all the funds raised at the auction were directed to Able Flight scholarship funding.
2015 SCHOLARSHIPS
The 2015 crop of winners are currently at Purdue University for flight training. This is the sixth year Purdue flight instructors have volunteered their time to teach Able Flight students. "We've had a 100% success rate for all Purdue trained students," noted Stites.
This year's students started flying May 21 and had flown 40 hours in a weeks time. Stites expects they'll fly another 150 hours in the next four weeks.
All students are using two Sky Arrow 600s and a Flight Design CT with adaptive controls. One Sky Arrow is owned by a former Able Flight scholarship winner, Sean O'Donnell, the other by Hansen Air Group. The CT is provided by a private owner.
Sponsors and special guests, including Patty Wagstaff, AOPA President Mark Baker and Able Flight pilot Jessica Cox will pin wings on the 2015 students at a ceremony July 21 on the concert stage at Boeing Plaza at EAA AirVenture.
CELEBRATION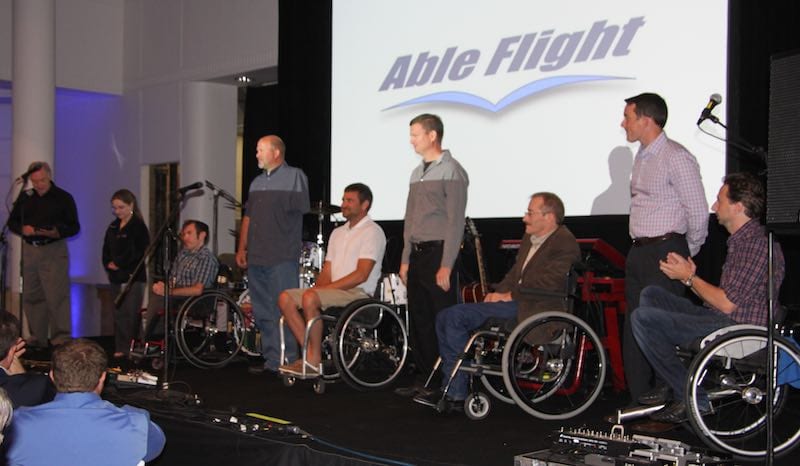 "Our benefit party in Houston gave us a wonderful opportunity to showcase the success stories of our many pilots, and we were proud to have eight of them there as special guests," continued Stites. "It also gave us the opportunity to thank our sponsors and donors who make our program possible."
[vimeo 108631989 w=800 h=450]
Veteran Overcomes Loss of Legs To Become Pilot from Able Flight on Vimeo.
Care to help? You can learn more about the program at the Able Flight website.