On its first tour of the United States, the Breitling Jet Team recently flew over an exact replica of General Lafayette's 18th-century ship, the Hermione in Chesapeake Bay, Va.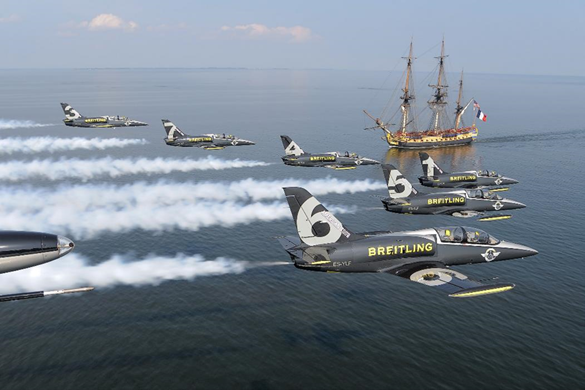 The team, based in Dijon, France, flew over the historic ship to  pay tribute to the role it served in the American Revolutionary War, and as a "testament to the enduring alliance and friendship of America and France," Breitling officials said.
Following their performance at the OC Air Show in Ocean City, Md., this past weekend, and the Vectren Dayton Airshow in Dayton, Ohio, next weekend, the Breitling Jet Team will perform at nearly 20 airshows in 2015 across the U.S. and Canada through October as part of their inaugural American Tour.