Each year at EAA AirVenture Oshkosh, the Airplanista Aviation Blog hosts a social media "meetup" event called #Oshbash. It's a chance for those on aviation social media — primarily Twitter — to meet each other and enjoy the kind of fun and camaraderie that erupts when the room is full of aviators that love technology and social media as much as they do flying.
This year's Oshbash is slated for Tuesday, July 21, from 5:30 to 7:30 p.m. in the EAA Press Tent on the AirVenture grounds.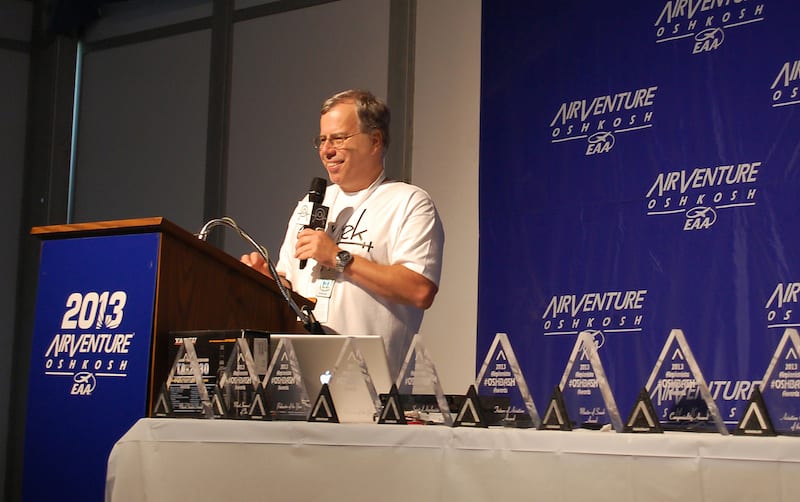 "My Affirmative Attitude column (in Cessna Flyer and Piper Flyer magazines) honors the extraordinary people in the aviation family that are making a difference in our GA world," said Airplanista founder and #Oshbash host Dan Pimentel. "These are regular people pushing their personal envelope to reach higher and accomplish more. Each has a backstory to tell, and all are eager to honor the GA volunteers in their organizations that make their work possible. I will be presenting some of the people I have written about in the column in a Q & A interview format that should be two fun hours of aviation entertainment."
Confirmed guests include Major General Joe Vazquez, National Commander and CEO, Civil Air Patrol; Katie Meyer, EAA Airventure Volunteer Manager; Ryan Pemberton of Pemberton and Sons Aviation, Spokane, Wash.; Martha Phillips, International President, The Ninety Nines; a representative of Pilots N Paws Pet Rescue Service; and Mark Spencer, Founder and CEO of FlyQuest.