OSHKOSH, Wis. — BendixKing, a division of Honeywell Aerospace, has tapped Western Aircraft in Boise, Idaho, to install the new BendixKing AeroVue integrated flight deck for a Beechcraft King Air B200 aircraft.
This installation will then serve as the certification basis aircraft for the Supplemental Type Certificate of the AeroVue product on the King Air B200 model.
Western Aircraft has been an authorized service center for Beechcraft and Honeywell for more than 26 years.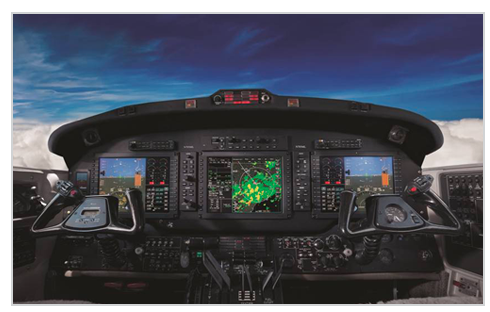 BendixKing's work on the AeroVue Supplemental Type Certificate for the Beechcraft King Air B200 will be in addition to ongoing certification work for the King Air 200 model.
The AeroVue integrated flight deck provides a new avionics suite for King Air 200 and B200s, including a Flight Management System with Vertical Navigation, digital autopilot, SmartView synthetic vision, a Cursor Control Device, and three 12" LCD screens.
Additional features include:
Dual Wide Area Augmentation System GPS receivers
Integrated engine instrumentation on the primary flight displays enables easier pilot scan
Dual-channel Air Data and Attitude Heading Reference System
Software-based multi-mode digital radios for navigation and communication
Mode S transponder, Automatic Dependent Surveillance – Broadcast Out compliant
Flight Management Systems keyboard with joystick
XM Weather receiver
Electronic checklists
Distance Measuring Equipment
Primary Flight Displays contains track-centered display for more precise flying
Dual audio panels with Bluetooth connection and read back functionality
Digital standby attitude module with airspeed, altitude, and slip indication
Interfaces with legacy BendixKing sensors, including select Traffic Collision Avoidance System, Enhanced Ground Proximity Warning System, and weather radar units