Aspen Avionics introduced at this week's AirVenture the Evolution Pro Plus safety package, which includes the Evolution primary flight display (PFD) preloaded with synthetic vision and the company's newest safety product, the Evolution Angle of Attack (AOA) indicator. Purchased together, the system retails for $13,995, a $1,695 savings over purchasing each separately.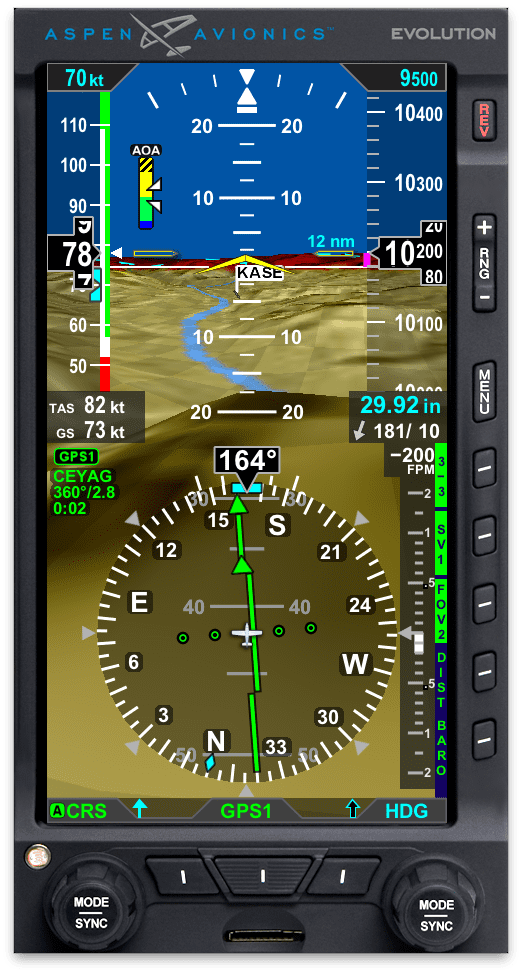 Aspen's Evolution Synthetic Vision (ESV) is a software upgrade to the Evolution Flight Display System and presents a real-time, computer-generated, three-dimensional view of terrain, obstacles, and traffic. The synthetic terrain rendering on the PFD simulates the view from the cockpit on a clear day, so it's especially helpful in providing situational awareness when flying during conditions of reduced visibility, company officials noted.
Aspen's Evolution AOA indicator calculates angle of attack from the flight envelope data received from the air data computer and attitude heading reference system (AHRS) integrated in the Evolution 1000 PFD or Evolution 1000 MFD, and a certified GPS. It does not require additional hardware, nor does it require any external aircraft modifications or sensors, company officials said.