Aspen Avionics reported at AirVenture that its integrated Evolution Angle of Attack (AOA) indicator has received FAA certification.
Aspen's patent-pending solution integrates AOA technology directly into its Evolution primary flight and multi-function displays through a software upgrade. The software is priced at $1,995. Deliveries begin immediately.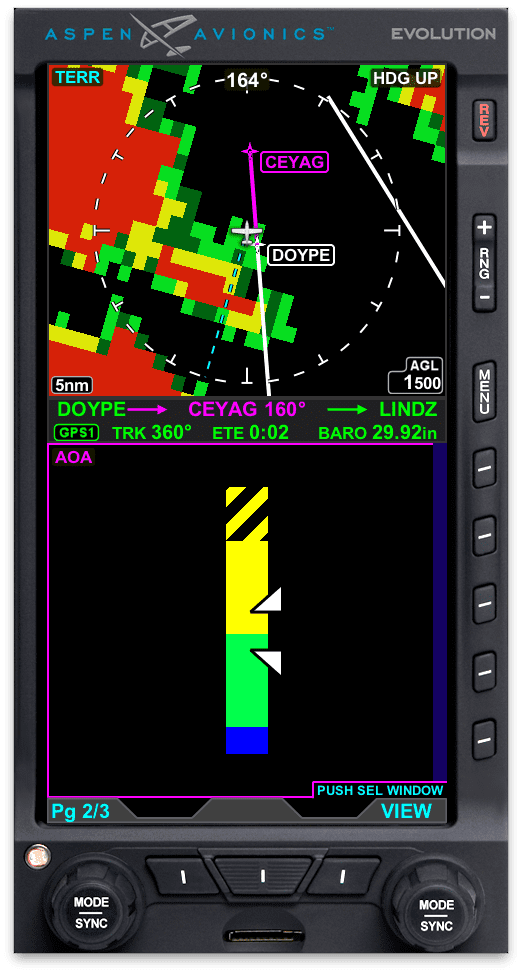 Aspen's Evolution AOA is a software-based derived angle of attack function and display that provides real-time stall margin awareness without hardware, cabling or external aircraft modifications or sensors. This provides owners installation savings while also reducing aircraft downtime, company officials noted.
The aircraft modification consists of a software upgrade to the Aspen primary and multi-function flight displays and requires a short calibration flight as part of the return to service.