MT-Propeller has received an FAA STC for the next generation Quiet Fan Jet 5-blade scimitar composite propeller on the PA-46-310P/-350P powered by PT6A-21/-34/-35. The Installation is already certified by EASA.
MT-Propeller Vice President Martin Albrecht says, according to the certification flight tests, the new 5-blade propeller installation provides performance improvement with 10% shorter takeoff distance, 10% better climb performance, and 3 kts faster in cruise.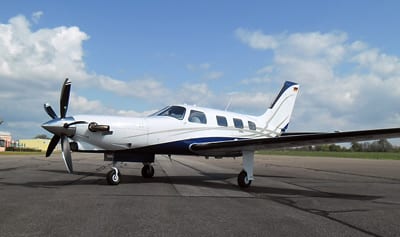 The propeller also is approximately three pounds less than the original four-blade metal propeller, he noted.